Double Glazing Kingston
Here at Astral, we offer a wide selection of double glazing products to improve homes in Kingston. Our home improvements achieve high levels of thermal efficiency and security while bringing visual appeal to any property. Working with some of the leaders in the industry, we deliver the highest quality materials on the market.
Our home renovations include windows, door, extensions and conservatories. We also have a selection of roofing systems ideal for both newly installed extensions or to replace an outdated one. Each product we offer in Kingston can be customised by you, down to the smallest detail.
Astral are specialists in installing high-quality double glazing products to homes nationwide. Every product is competitively priced and is crafted to fit your space. We are proud to boast over 40 year's experience in double glazing, which has given us a fantastic reputation as double glazing installers.
Windows
Each one of our fantastic window styles has its range of benefits. As well as this, each window has its unique aesthetic, transforming the look of your Kingston house. We incorporate secure locking systems in the profile and handle to prevent forced entry.
The double glazing we use for our windows reaches exceptional levels of thermal efficiency. The glass panes trap pockets of warm air, preventing it from escaping. This will keep your energy bills low and save you money in the long-term as you retain heat for longer.
Our windows include: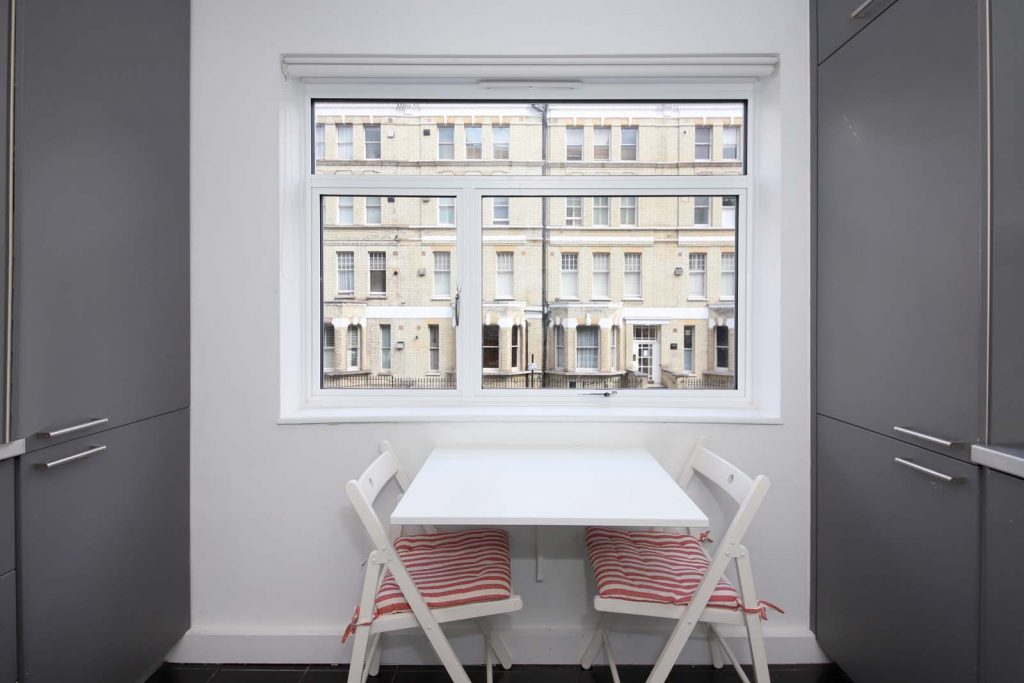 Doors
We install double glazed front and back doors in Kingston. Using a range of materials, including uPVC, aluminium and timber, you can rely on us to deliver the best materials for your home. The doors meet weatherproof standards, preventing damage, even during the most extreme weather.
We ensure your safety is not compromised with our secure locking systems in our doors. With robust handle locks as well as shootbolts and hinges, you can stay safe at home in Kingston. Make your door truly bespoke with our selection of colours, finishes and excellent hardware options.
Our doors include:
Conservatories and Extensions
Utilise your outdoor space with a brand new conservatory or extension. Our home improvements come in a variety of configurations, whereby you can select the layout, roof options, and the window and door styles. Customise the colour to match your existing décor.
All our conservatories and extensions are designed with our high-quality double glazing. This regulates the temperature to prevent it from becoming too hot to too cold. The glass will create an influx of natural light, letting in daylight with less need to use up the electricity.
We install: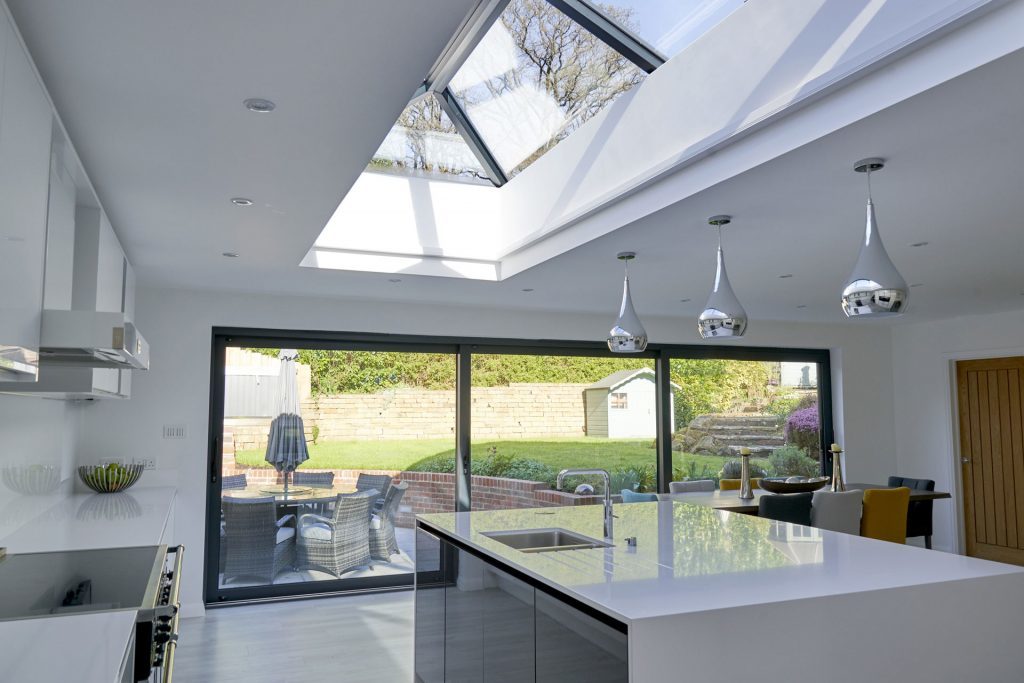 Benefits
Energy Efficient
We use double glazing as standard in all our products, although we also have the option to upgrade to triple glazing. Both excel in trapping heat within your Kingston home. As well as this, the glazing works to stop the property becoming too hot in the summer months.
Reducing how much energy you use is vital for the benefit of the planet. Lowering your heating usage can help reduce your harmful carbon emissions. This will promote a positive environmental impact and help you save money in the long-run.
Long-Lasting
The products we install require very little maintenance to keep their fantastic appearance. The home improvements won't bend, crack, rot or discolour, and are made to stand the test of time. With little upkeep needed, you can enjoy the new profiles for years to come.
You won't have to worry about structural damage to the sleek double glazing products. During rain and window, the windows, doors and extensions will ensure your home stays warm and dry, thanks to the robust weatherproof seals. Make a worthwhile investment with Astral.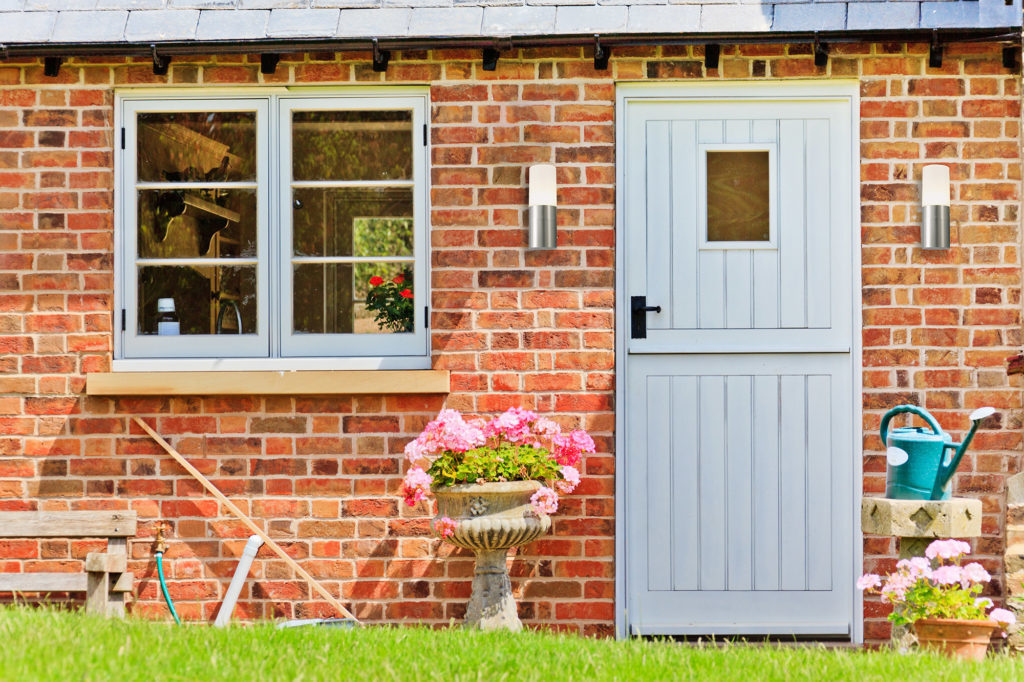 Double Glazing Prices Kingston
Here at Astral, we install fantastic double glazing products in Kingston and the surrounding areas, providing exceptional customer service and fair pricing. As a trusted installer, you can rely on our team to deliver a high quality product efficiently and with great care.
Know what product you are after? Then use our free quoting system on our website for a bespoke price. Choose from our range of styles as well as our customisation options.
Ask us anything via our online contact page. We are happy to answer any queries you may have. You can also talk to one of our team directly on 020 8683 1234 and we'll be happy to answer your questions. We look forward to hearing from you!