Aluminium Bi-Fold Doors Surrey
Aluminium bi-fold doors are among the most modern home improvement options on the market today. Combing robust aluminium and stunning double glazing, they come with a unique opening system. Aluminium bi-fold doors can be fitted as a means of exiting your home or extension into your garden, or as a way of separating a larger room into two.
Folding Panels
Bi-folding doors work on an in-line slider, similar to how patio doors work. However, the individual eaves all move and will fold to sit neatly at either end. What's more, these doors can open in the middle, at either end or somewhere in the middle.
Aluminium Frames
Our bi-fold door made with slimline aluminium frames. We partner with Sternfenster to bring you fantastic designs by both Smart and Origin. Aluminium is a market-leading material that is becoming more and more popular in the home improvement industry. It is lighter, more robust and fully weatherproof.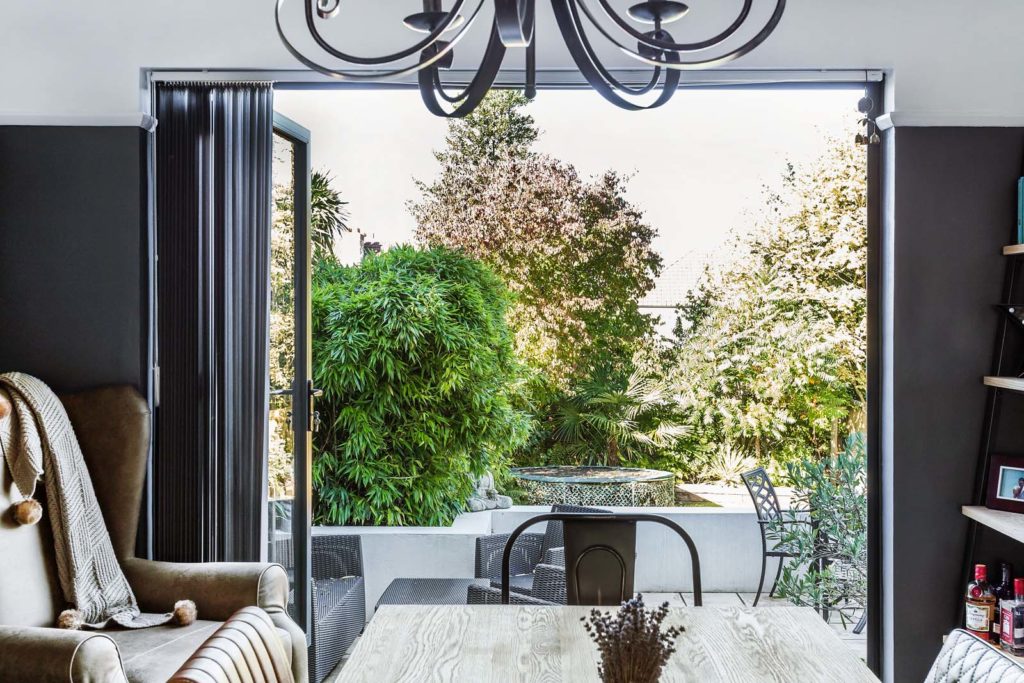 Benefits of our Aluminium Bi-Fold Doors
Being such a modern home renovation option, aluminium bi-fold doors provide a range of benefits wherever they are installed. They deliver the best performance of any of our external door options.
Longer Lasting
Our aluminium bi-fold doors are fantastically long-lasting. The material has a superb natural lifespan, which backed by Origin's 20-year product guarantee. Its ability to look factory-fresh for a generation is one of the main reasons it is becoming more and more popular.
Aluminium doesn't rot or rust when exposed to excess water, meaning you have concerns over its performance if you live in an area prone to bad weather. The stunning framework will not wart or distort over time, even under severe conditions.
A Warmer Home
These aluminium bi-fold doors provide an added layer of insulation to your home in Sutton. They work to retain more natural heat, allowing your home to feel warmer, even during the winter months. This can potentially lead to cheaper energy bills during the winter months.
During summer, you'll be able to open the bi-folding doors as much as you need, enabling you to ventilate your home as much as you need. This means you'll never have any concerns about a humid home, which can often lead to the build-up of condensation.
Fully Customisable
We offer bespoke products to our customers in Surrey, allowing them to create home improvements that are tailored to them. Our aluminium bi-fold doors come with a range of customisation options, allowing you to create a stunning product that suits your home effortlessly.
You'll be able to have your bi-folding doors finished in one of many colour finishes, including the traditional grey as well as more striking options. You can choose between two and seven eaves, and even install our bi-folding doors around a right-angled corner.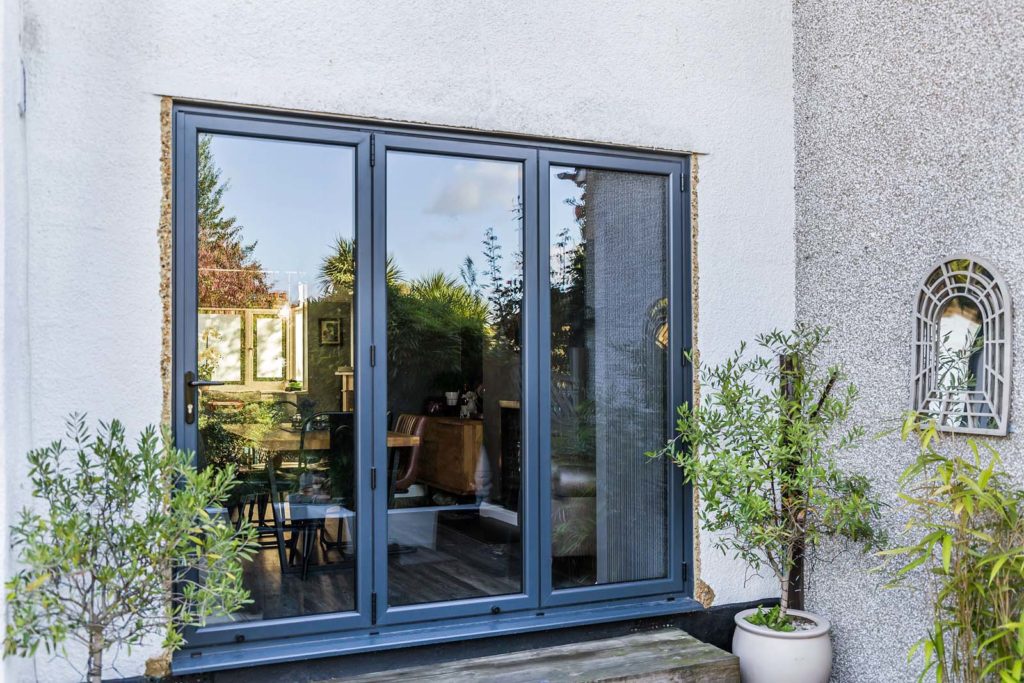 Why Choose Astral Direct?
Installing aluminium bi-folding doors are a significant home renovation. With this, you want to make sure you're working with a reliable double glazing specialist. Here at Astral Direct, we have been completing professional installations across Surrey for over four decades.
We offer the full turnkey service, whereby we offer the complete installations process to our customers. This includes any electrical or plumbing work that is needed once the installations of our products have been completed. We are one of the only installers in South London to offer this.
We are also able to boast a range of accreditations here at Astral Direct. We are backed by FENSA, Certass and Checkatrade, as well as Kitemark. This should reassure you that Astral Direct are the only home improvements specialist in Sutton that you should use.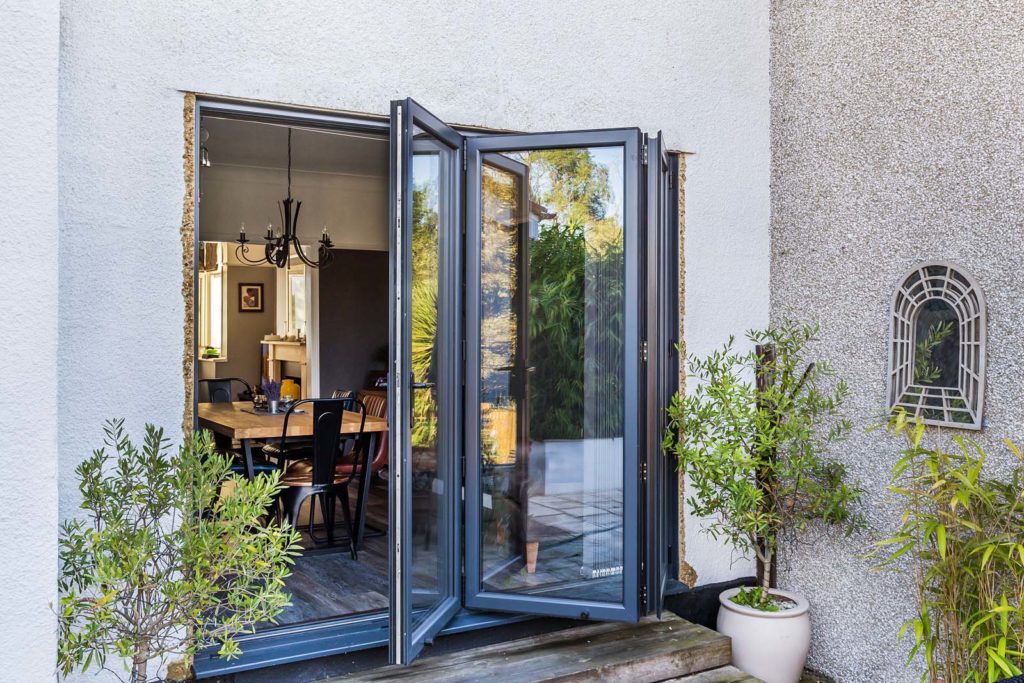 Aluminium Bi-Fold Doors Prices Surrey
Use our online quoting engine today to get estimated prices for our aluminium bi-fold doors. You'll be able to configure your design to your exact tastes, allowing you to get more accurate prices. It's free to use and works on any device.
Alternatively, you can get estimated quotes by calling us today. Either ring directly on 020 8683 1234 or leave your details on our online form. We'll also be happy to answer questions you may have regarding the installation of your products.