uPVC Front Doors Surrey
When looking to renovate your home in Surrey, one of our uPVC front doors is a fantastic option. Available with a wide range of colour and accessory options, you'll be able to design a bespoke panelled door when you come to Astral Direct. Whether you're looking to add a splash of colour or are looking for something more minimal, you'll get what you're looking for when you come to us.
Robust Design
Our uPVC front doors are designed to be as sturdy as possible. uPVC has great inherent durability and will not rot or warp over time. Our doors can be fitted with glass panels, which come with double glazing. When partnered with our locking systems, they provide an extra layer of home security.
Deceuninck Profiles
As members of Sternfenster's approved installer network, we can offer our customers in Sutton with stunning Deceuninck profiles. They have a reputation as being a reliable manufacturer of high quality uPVC front doors. You'll get the market's best products when you choose Astral.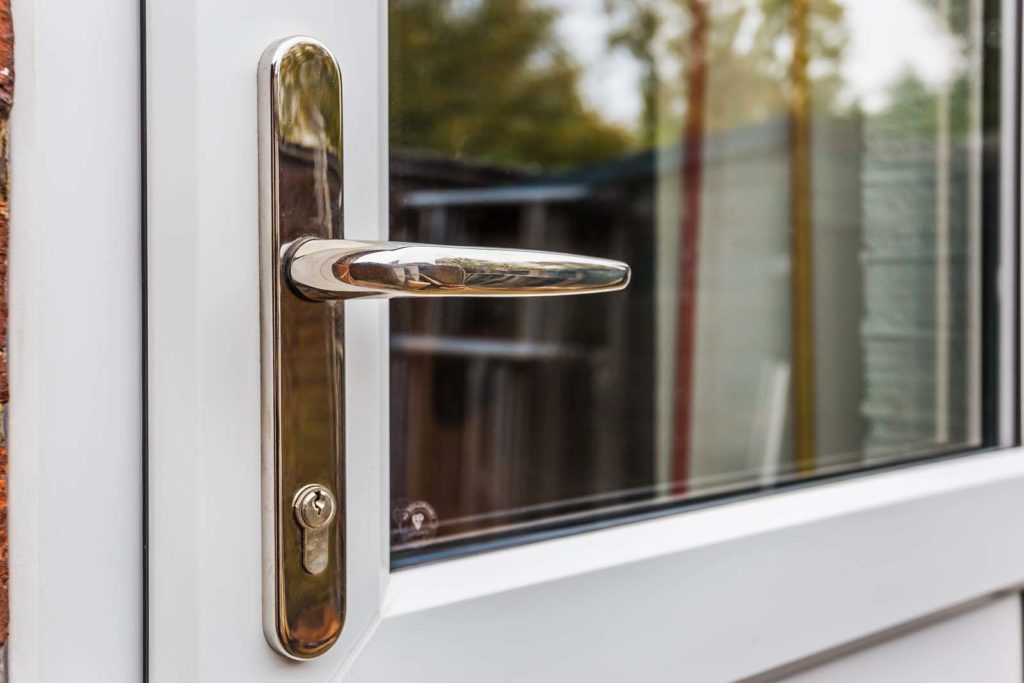 Benefits of our uPVC Front Doors
Our versatile uPVC front doors provide every homeowner with a range of practical benefits. Whether you're renovating a period home or live in something more modern, your house will benefit from an enhanced performance.
Thermal Efficiency
Unlike the front doors of old, these uPVC panelled doors are designed to provide your home with fantastic energy efficiency. This is where the standard of heat retention is improved, as your door will trap natural warmth inside and prevent it from escaping.
With this, you may not need to have your heating on as high to keep your home warm, even during winter. In the long run, this could save you money on your utility bills while lowering your carbon footprint. Our uPVC front doors could prove to be a profitable investment over time.
Customisation Options
Our uPVC front doors come with a wide range of customisation options. This allows you to create a bespoke door that is tailored to you. We have options for those living in new builds as well as more traditional homes here in South London.
We have striking and subtle colour options, as well as woodgrain finishes, that can be unified alongside our uPVC windows. All our doors come with a variety of accessory options, including letterboxes, door handles, knockers and double glazed panels.
Long Lasting
By choosing uPVC, we at Astral Direct can offer our customers with long lasting panelled doors. uPVC has an excellent natural lifespan, meaning these uPVC front doors can realistically last for decades if correctly maintained after the installation has been completed.
What's more, the weatherproof design protects the internal components and locking systems from any rusting or rotting. This ensures that our uPVC front doors will perform for longer than our competitor's options. Your home improvements are built to last.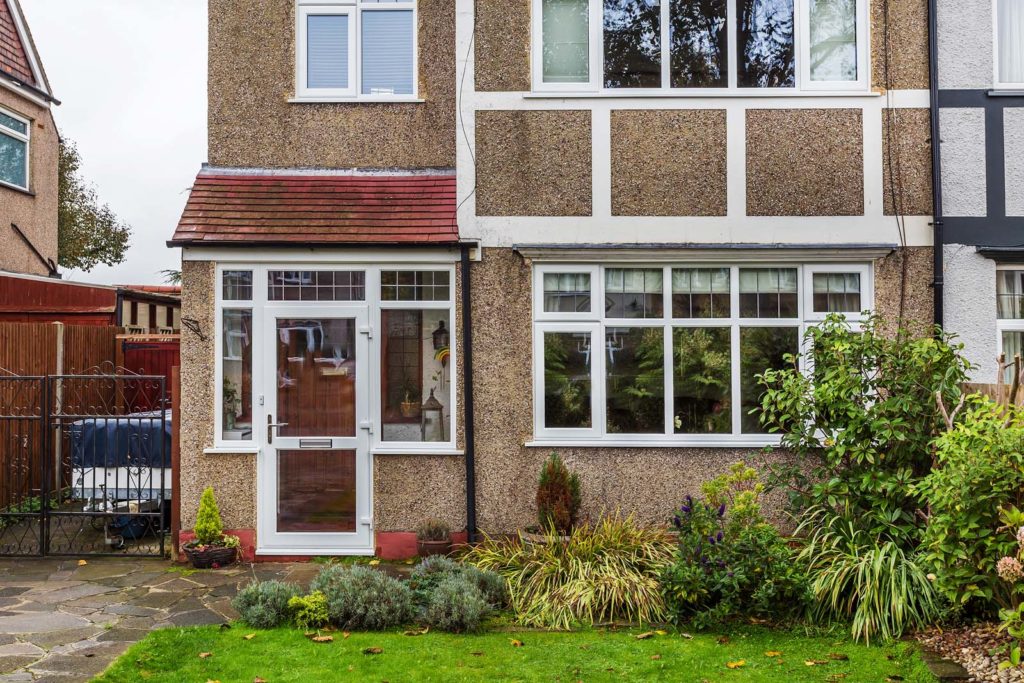 Why Choose Astral Direct?
We have been working as installers in the Surrey, Sutton and South London areas for over four decades, making us one of the most experienced home improvement specialists in the region. With this, we believe we bring a better eye for detail to every front door installation.
Despite this, we always work to provide a stellar service and offer fair pricing to all our customers. We treat everyone individually, and our uPVC front doors are competitively priced with the market around us. We don't believe in pricing people out of making their renovations.
Our work in the Surrey area has led to us to being certified by FENSA, Certass and TrustMark. Our installers have all individually been approved by Kitemark, and we are also listed as Which? Ultra Installers. With this, we believe we are the best double glazing specialists in the area.

uPVC Front Doors Prices Surrey
Use our online quoting engine to get estimated prices for our uPVC front doors. It comes with an interactive design tool, allowing you to customise and configure your new panelled door from our range of options. This helps you get more accurate pricing as well.
Alternatively, we are happy to provide estimated quotes for any of our front doors over the phone. Just leave your details on our online form, and we'll reach out to you. For anything immediate, you can call us directly on 020 8683 1234.