uPVC Roofline Surrey
Outdated roofline can detrimentally affect the overall performance of your Essex home. Here at Astral Direct, we offer a roofline replacement service whereby we can strip the existing fascias, soffits and guttering off your home and replace it with our high quality uPVC alternative.
uPVC Design
Previously, roofline was often made using timber, as it was the popular building material at the time. However, wood can rot as the year's pass, which is why we choose to make our fascias and soffits from uPVC. It is designed to be fully weatherproof and will not rot or distort over time.
Multi-Functional
Our roofline can be used in a variety of different ways. This new uPVC guttering can be fitted beneath the roof of your home, replacing old roofline that has reached the end of its life. However, new roofline can also be fitted with a new extension or with any of our replacement conservatory roofs.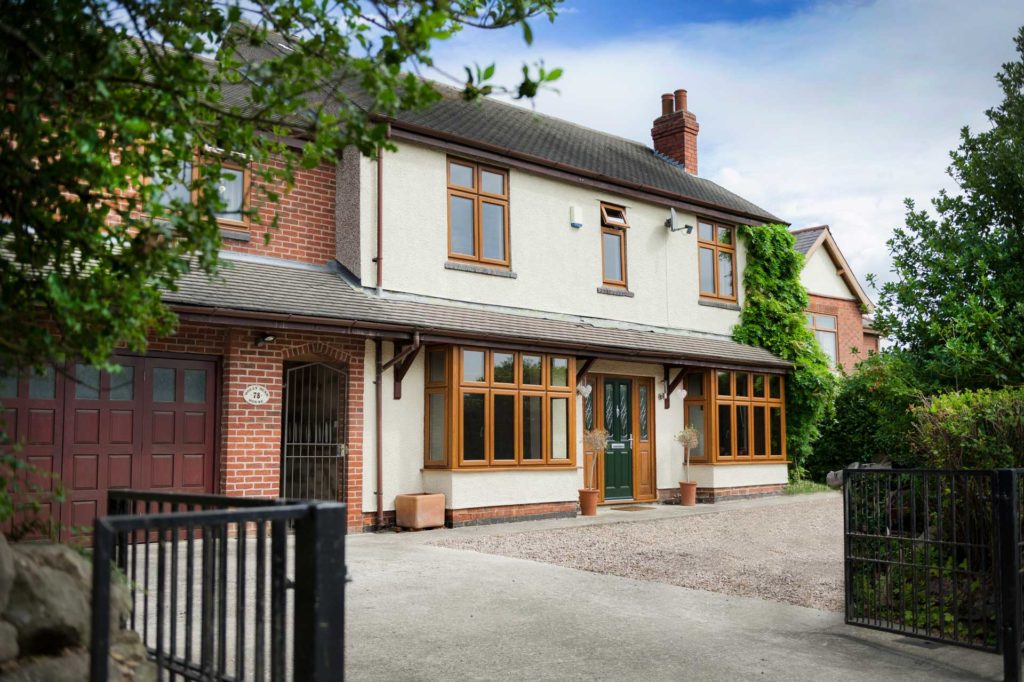 Benefits of our Roofline
Our new uPVC roofline offers customers a range of practical benefits for their homes. Investing in new fascias, soffits and guttering is a shrewd and cost effective way of improving your home's performance, as it can be cheaper than other more significant home renovations.
Long Lasting
One major benefit of new uPVC roofline is its exceptional natural lifespan. uPVC home improvement products have been known to last for decades if correctly maintained, meaning you could get a generation's use out of your guttering before it needs replacing or refurbishing.
What's more, the design of our guttering ensures that it will not rot, warp or distort over time, instead maintaining its shape, even under pressure. The uPVC is fully weatherproof, ensuring it isn't affected by rain, snow or strong winds in your area.
Improved Ventilation
Poor roofline may not provide your home or conservatory with a sufficient standard of ventilation, which can lead to the forming of damp spots and rotting. This is a costly fix, which can be prevented by investing in our stunning replacement roofline.
Both the fascia boards and the soffits come with internal ventilation systems that allow a better flow of air into the roof of your home. This prevents the build-up of condensation by ensuring your attic doesn't become overly warm, especially during the summer months.
Sleek Design
uPVC offers a range of practical benefits for the modern homeowner but is also easily customisable. When you choose Astral for your replacement roofline, you'll be able to choose from an array of colour finishes. We have options for every style of home in Essex.
If you're investing in new roofline as part of a conservatory or extension, you can opt for a range of visual enhancements to conceal the fascias and guttering. Decorative cornices are available in 1, 2 and 3 tiered options, while crestings and finials can improve the aesthetics even more.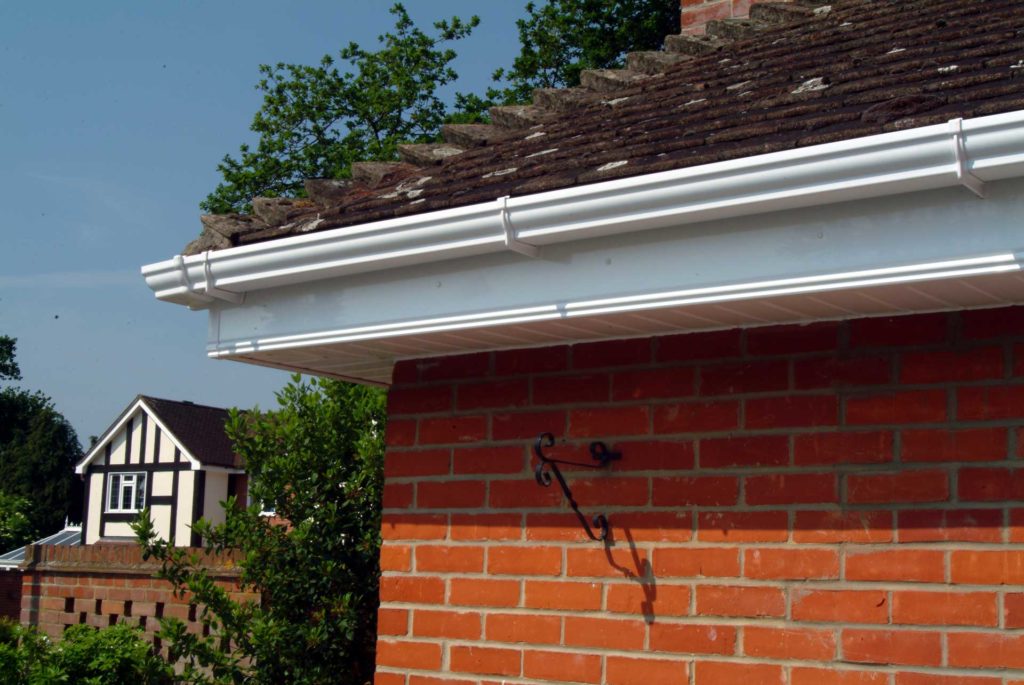 Why Choose Astral Direct?
Astral Direct are a home improvements specialist who have been working in the Surrey, Sutton and South London areas for over four decades. With this, we bring a heightened level of industry knowledge and expertise to every roofline installation.
We provide our Surrey customers with the full turnkey service, which is what separates us from our competitors. This is where we complete the full design, build and installation of your products and can also undertake any plumbing or electrical work needed with any installation.
Our hard work in this area has led to us being awarded several accreditations. Our installers are individually Kitemark certified, and as a business we are also backed by FENSA, Certass, Checkatrade and TrustMark. You can rely on Astral Direct for reliable roofline installations.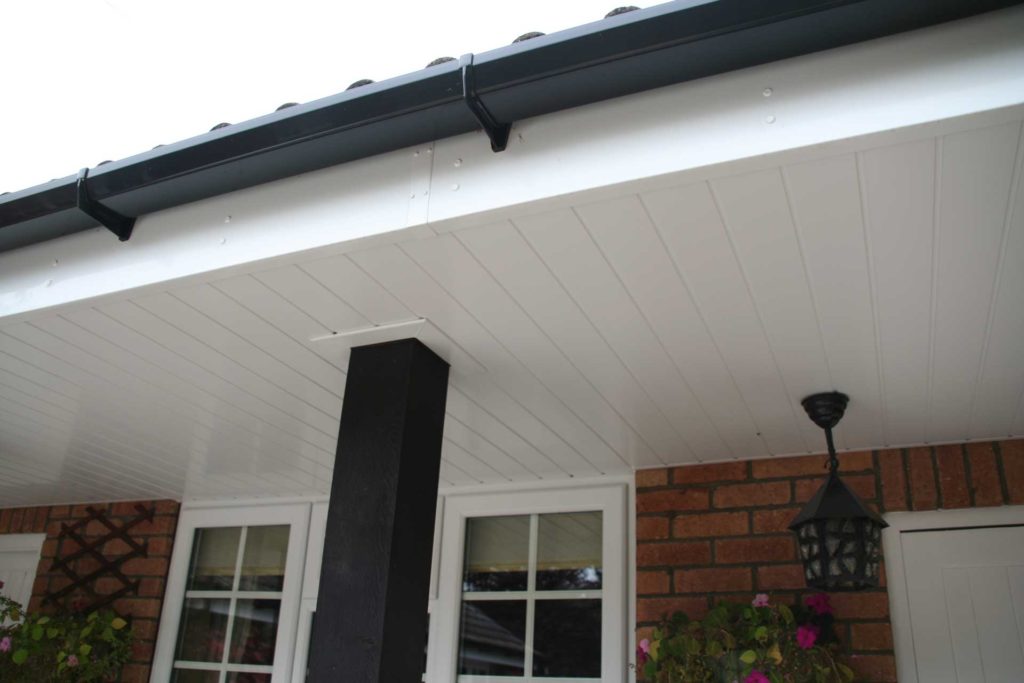 Roofline Prices Surrey
If you're interested in getting estimated prices for our roofline services, then contact us today. We are happy to provide quotes over the phone, so feel free to ring directly on 020 8683 1234. You're also welcome to leave your details on our online contact form.
If you're interested in having roofline fitted as part of a conservatory, or if you're interested in having any of our other products fitted, then use our online quoting engine. It's free to use and provides fast and accurate prices for your home improvements.