Origin Aluminium Bi-Fold Doors Surrey
For an innovative way to expand your Sutton home, look no further than our stunning Origin aluminium bi-fold doors. Origin is leading suppliers in manufacturing bespoke bi-fold doors. The premium materials supplied are made with precision to ensure you are making a worthwhile investment.
Aluminium is favoured for its inherent strength and durability. With slimline frames comes the assumption of a weak profile. However, as one of the strongest materials on the market, aluminium excels in providing longevity.
Here at Astral, we have been installing fantastic home improvements for over 40 years. Specialising in bespoke double glazing, we have a range of products under our belts. We provide unrivalled customer service to leave you satisfied with your installation.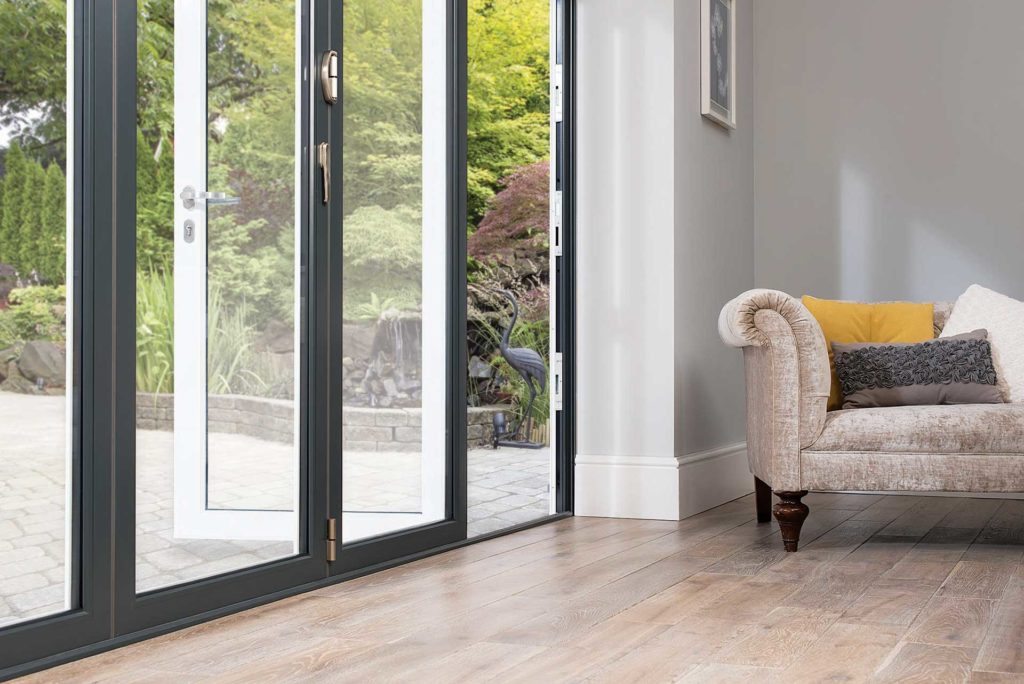 Benefits of Origin Aluminium Bi-Fold Doors
Secure
Safety is a fundamental aspect when choosing a home improvement. We understand the importance of security, so install durable locking systems in every Origin aluminium bi-fold door. With multi-point locking systems in place, you can rest assured your home and family are safe.
Despite the expansive glass coverage, our Origin aluminium bi-fold doors are incredibly secure. With internal beading fitted with the double glazing, the doors can't be removed from the outside. Enjoy a comfortable home in Sutton free from intruders with our Origin aluminium bi-fold doors.
Weatherproof
When choosing a new entrance for your home, it's essential to insulate your property all year round. The Origin aluminium bi-fold door can withstand the unpredictable British weather while you remain warm and dry indoors.
With an innovative weatherproof sealant lining the framework, you won't have to worry about harsh weather seeping in. Rain can lead to damp and even mould, which could lead to lasting damage on your Sutton home. However, this will not occur thanks to the fantastic Origin aluminium bi-fold doors.
Durable
By using premium grade aluminium, the Origin aluminium bi-fold doors provide a wealth of benefits for your Epsom property. The framework offers exceptional structural integrity, able to withstand even the strongest forces. Despite the lightweight material, the structure will remain robust over time.
The aluminium will refrain from rotting, warping or bending, even in the most unpredictable weather. Rain can bring about damp or even mould with older door systems. However, Origin aluminium bifold doors will stand the test of time.
Thermally Efficient
Origin aluminium bi-fold doors reach an exceptionally low U-Value of as little as 1.2W/m2K. This incredible thermal performance maintains a comfortable temperature throughout your property. Fitted with a thermal break, the doors prevent the thermal transfer from the outside for the optimum temperature whatever the weather.
As you utilise the warmth in your home, you will start to rely less on your heating. Lower your energy bills as there is less need to keep your house consistently warm. Reduce your carbon footprint in the long run as you produce fewer carbon emissions, for an environmentally friendly future.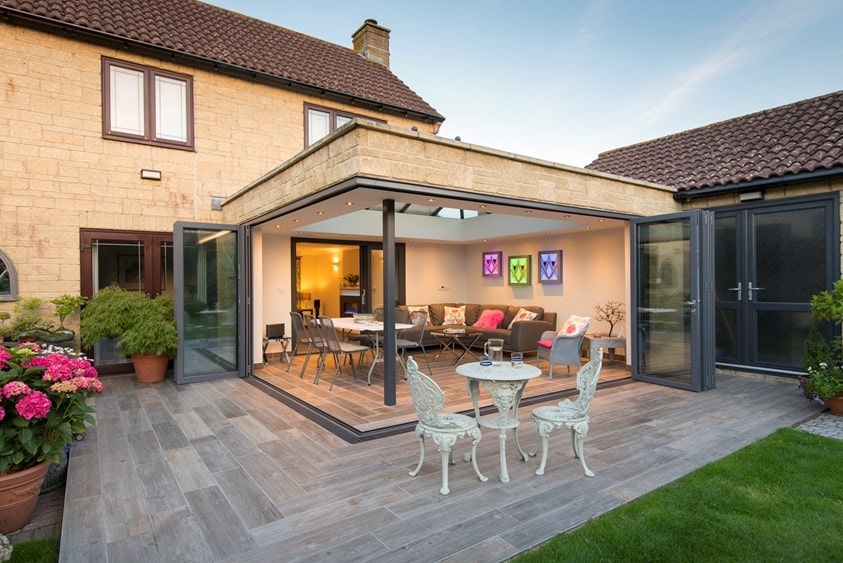 Why Choose Astral Direct?
Modernise your Sutton or South London home with beautiful Origin aluminium bi-fold doors from Astral. As specialists in the double glazing industry, we have built up a wealth of knowledge in home improvements. Our trusted installers are efficient, friendly and respectful in every project.
Offering a full turnkey service, we want to leave our customers satisfied with your new doors. From quoting a survey right through to installation, we complete work to the highest standard. Additionally, we are happy to offer any electrical or plumbing work following the fitting to ensure you are pleased with a complete job.
Our range of accreditations secures us as a reliable company. With backing from FENSA, Certass, Checkatrade and Kitemark, we are a dependable company for you to work with. Improve your Sutton home today with Astral.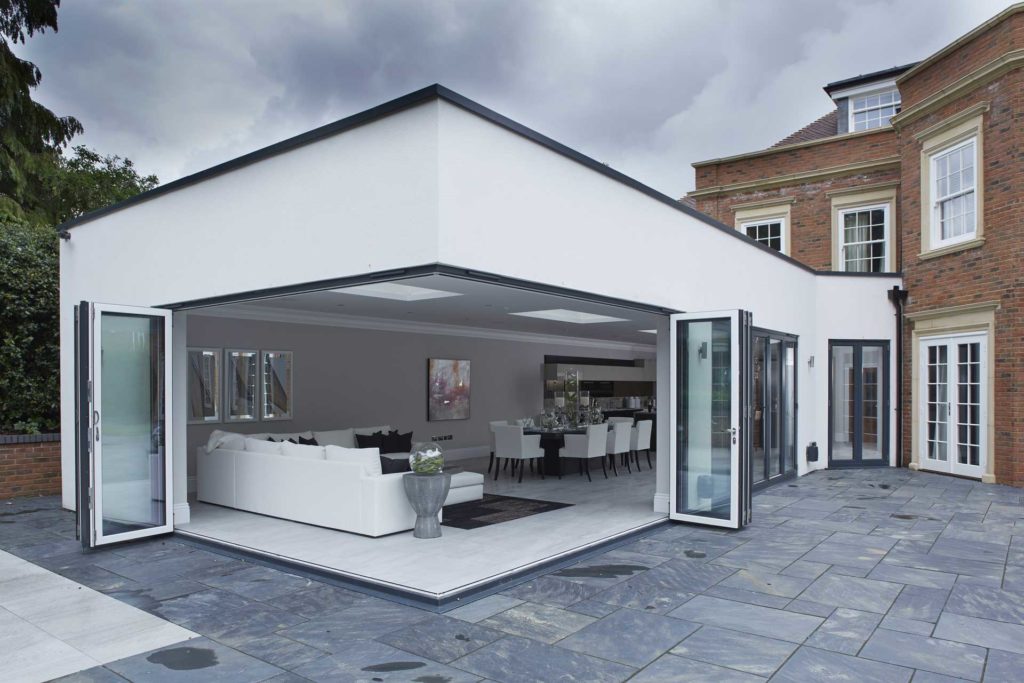 Aluminium Bi-Fold Doors Prices Surrey
Every project is unique due to our range of customisation options. From colours and finishes to a selection of hardware, you can make a door bespoke to your style.
Get a free non-obligatory quote today. Use our handy tool, you can input your style and design choices, and we'll get back to you with a handy quote.
Get in touch with us today using our contact form. Our friendly team will respond to all of your queries. You can give our office a call on 020 8683 1234, and we'll happily answer any questions to have for us.