uPVC Windows Surrey
Enhance your home in Surrey with our range of uPVC windows. We offer casement, flush casement, sliding sash, tilt & turn and bow & bay windows for our customers. Our huge choice of styles can be customised from our colour pallete, as well as hardware accessories. This means that whtether you live in a traditional or modern home, you can improve the look.
We work with some of the UK's leading manufacturers including Deceuninck. We are able to offer award winning uPVC windows which our dedicated team install. The windows are made to suprior quality, offering security, durability and weather resistance. They are also incredibly energy efficicent, surpassing that of underperforming windows.
We work with homeowners in Surrey, Wimbledon, Morden, Kingston, Mitcham, Carshalton and the surrounding areas. You are welcome to use our free online pricing tool today. You can design your next uPVc window, and get a bespoke price. All you need to do is input your specifications and design choices, and we'll get back to you with a price. It really is that simple!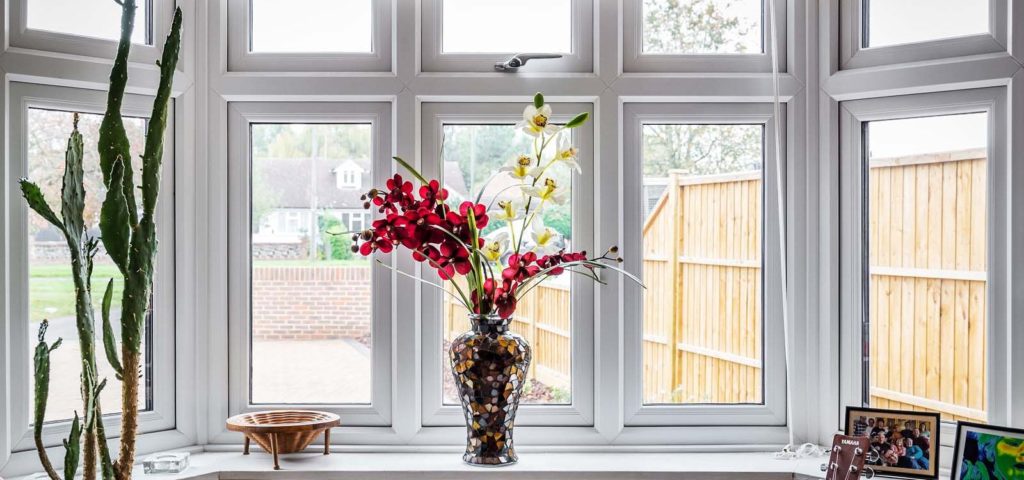 Benefits
Security
A secure home is vital to protect your family and possessions. When choosing an installation to improve your Surrey property, high security will be at the top of your list. Therefore, our suppliers provide us with the highest quality locks.
Our contemporary windows have been cleverly designed with the latest security features for your peace of mind. Our locking systems use multi-point mechanisms, a robust function that's made to last.
In addition, both our uPVC and aluminium materials are strong enough to withstand an exceptional level of force. From potential intruders to unpredictable weather, you will be safe behind our stunning contemporary windows.
Thermal Efficiency
With remarkable double glazing as standard on our contemporary windows, you can take advantage of your home's natural heating. The double-glazing works by trapping a vacuum of warm air in between the panes. This prevents it from escaping your home in Surrey and keeps it circulating for longer.
Not only this, but the robust uPVC and aluminium frames are sealed to stop any draughts from circulating your Surrey property. As you use your heating less, you will notice your energy bills decreasing. This will also help your environmental impact as you reduce your carbon footprint.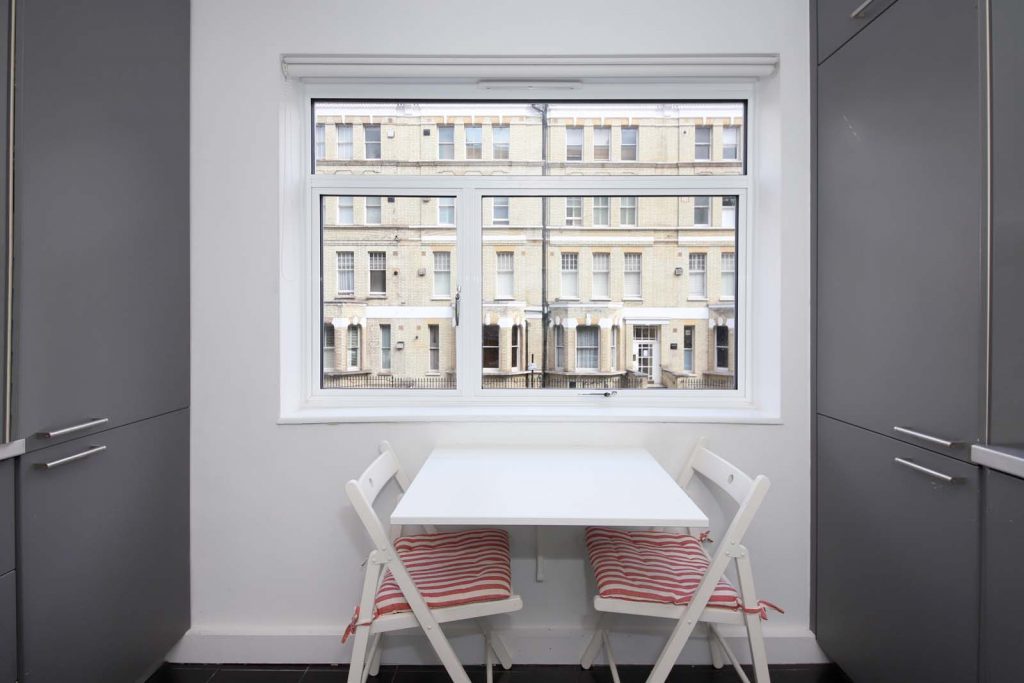 uPVC
Casement windows are a timeless style, perfect for both traditional and modern homes. The can be customised in a wide choice of colours, finishes and hardware accessories to perfectly match your style. However you want to update your home in Surrey, we have the window style for you.
Our uPVC casement windows are incredibly low maintenance, ideal for busier households in Surrey. All that's required is a damp cloth every so oftent o rid the window of dust and dirt. They won't warp, crack, rot or distort,even when exposed to the elements for a prolonged period.
Flush casement windows are recognised by the window sitting flush within the frame. They are manufactured to sit flush with the frame for a clean-looking window. This differs from regular casement windows with their sculptured or chambered finish.
The smooth finish is an incredibly weatherproof design. Additionally, the superb insualting profile works to prevent wind and rain from getting inside. This means that your home in Surrey will stay at a comfortable temperature all year round.
This style consists of a vertical sliding system. When you open your window, the bottom half lifts to the top. Therefore half of your window will allow air into your home, while the top half still provides safety and protection.
The traditional style is mostly seen on period properties, although they are also preferred on modern properties for a touch of Heritage. You are free to customise the sliding sash window to your specifications. We have a choice of colours and hardware options.
Maximise the ventilation in your home. Tilt and turn windows increase the airflow when required. During warmer seasons, the windows act as a cost-effective solution to a cooler property. Additionally, during winter months the profiles exceptionally retain heat.
Reaching high levels in security, we install incredibly locking systems. The multi-point mechanisms withstand force without breakage. Additionally, with sturdy shoot bolts and friction stay hinges, our hardware follows industry protocol in security.
Choose bow or bay windows as part of your home improvement project. Bow windows jut out from the home, without the need to add extra space. They are suspended, meaning you can invite from light into the room without having to knock down your wall.
Bay windows are unique in that they create a wider living space inside. They are perfect for those not wantng to invest in a larger home but want a bigger room. Both our bow and bay windows can be customised in a selection of colours to suit your aesthetic.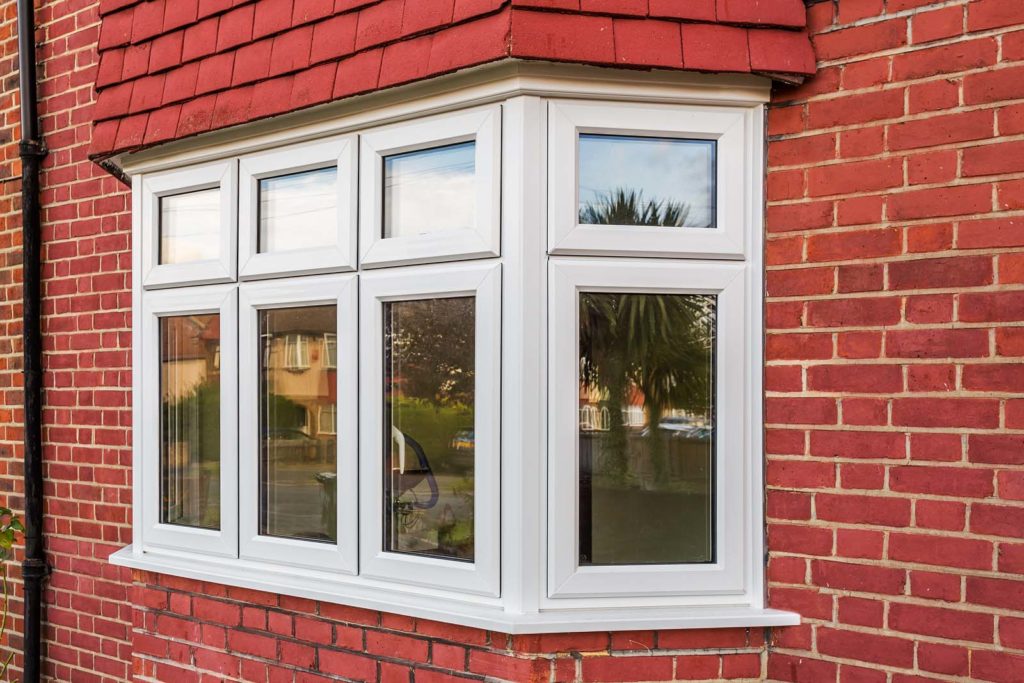 uPVC Window Prices Surrey
If you are inspired to update your home in Surrey, then choose from our stunning uPVC windows. No matter what your personal style, we have a window to suit. We are proud to have over 40 years experience in the industery, meaning we have built up our knowledge and skills.
 Our easy-to-use online pricing tool will give you a non-obligatory quote on your dream design. Input your specifications and choose your dream style. This is fast and simple to use, and is free to get a quote!
Get in touch with our friendly team today by using our online contact form. We will get back to you as soon as possible and are happy to answer any questions you have for us. Alternatively, you can get in touch by giving our office a call on 02086 831234.