Security in mind
29th December 2016

Many people worry at this time of year that their homes are not secure, especially when they are away visiting over the holidays or have an abundance of gifts under the tree. Sadly, the winter months are the peak time for breaking and entering your home with the dark nights making it much easier for criminals to hide themselves.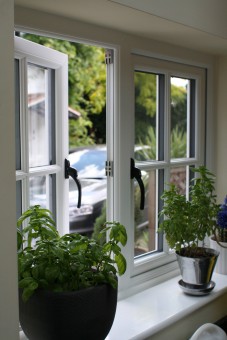 But all is not lost, modern windows and doors have been specifically designed to combat even the most persistent offender.
So here are our top tips for keeping your property secure:
Make sure your house is externally neat and tidy, they will assume that if you are lax in your home security, open gate or single lock on door, at the front of your house you will be even more lax at the rear making it easier to break in.
Invest in doors that have double secure locks that are obvious.
Make sure all windows are fitted with a multi-point locking system.
Lock all windows even if you are going out for a few minutes.
Doors should be fiited with a 5-lever mortice deadlock.
Ensure door frames are strong and can support the door, hinges and locks.
Fit letterboxes with an internal cover plate.
Avoid leaving valuables, and in particular, keys in reach of letter boxes or windows.
Criminal techniques are very advanced now although it is worth remembering that they will also know they will know that newly installed windows and doors will have all of the following and are much harder to break into:
Windows
Locking wedge
Hingeguards
Hardened steel shootbolt and roller locking
Centre lock
Doors
Hingebolts
Endurance tested hinges
Hardened hookbolts
Central deadbolt
Stainless steel handles
Rollercam locks
So, if you are looking for peace of mind in 2017 upgrading your windows and doors to a secure system could be the solution.
Call Astral today for an in-depth guide to improving security in your home. 020 8683 1234.