Replacement Windows Reigate
When you renovate your home with replacement windows from Astral Direct, your Reigate property will be the talk of the neighbourhood. We provide a selection of profiles made of aluminium, wood, and uPVC. Each of our window designs offer benefits to improve your property, such as multiple design options and low maintenance.
We are experts in double-glazing installation. As we only use leading suppliers for our products, you can be confident that your investment will provide maximum performance for many years to come. We provide a dependable and skilled service to help you realise your creative goals. You can rely on us at Astral Direct to provide the finest installations and replacement windows since we have more than 40 years of experience in the industry.
Thermal Efficiency
Making sure that your home is thermally efficient is more crucial than ever. With our superior double glazing, which we install as a standard on all replacement windows, you and your family will have the potential to save on heating bills. The glass in our windows will aid in boosting your home's thermal efficiency by acting as a barrier between your home and the outside world. To learn more, get in contact with us!
Our heat-retaining structures will prevent heat loss and potentially lower your energy costs by trapping warm air within your property. You can help Reigate become a greener town by lowering your carbon footprint and improving the thermal efficiency of your home today.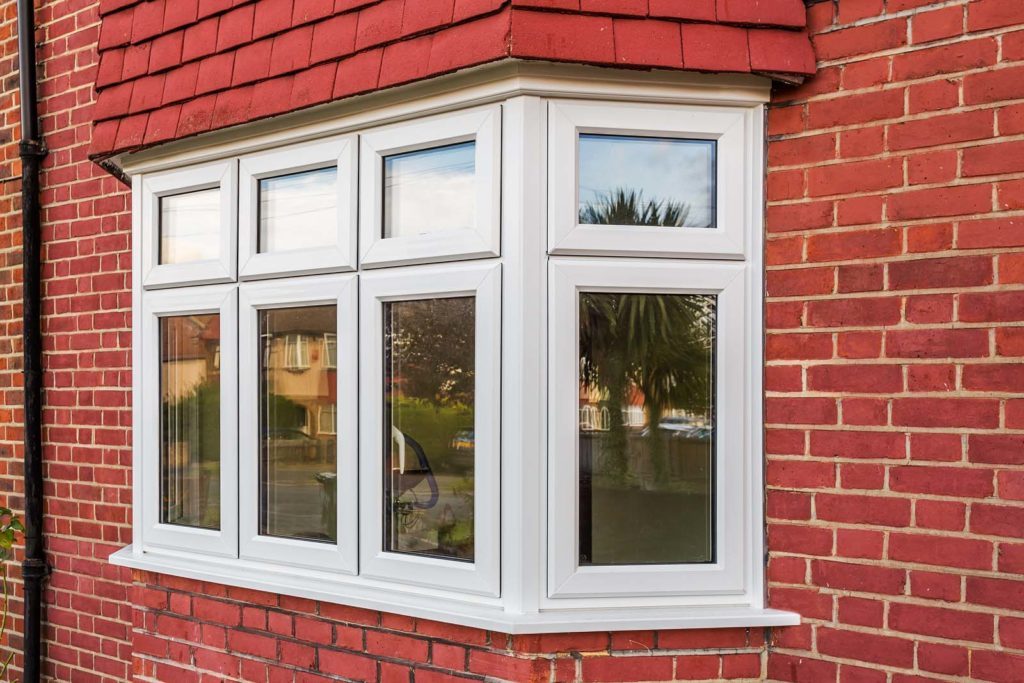 uPVC Windows
uPVC is a fantastic alternative for replacement windows because of the numerous practical qualities it offers. These include customised designs and minimal upkeep. With a durable uPVC profile, your Reigate home can also benefit from weatherproofing and security.
The stunning design of new uPVC windows will raise the market value of your Reigate property. Whether your home is more contemporary or more traditional, our replacement windows are designed to enhance it. Additionally, all of our windows are completely customisable, allowing you to make your design dreams a reality.
Aluminium Windows
Aluminium is one of the most often used profiles for replacement windows because of its functionality and elegant look. Because aluminium is extremely strong, it can survive even the harshest weather conditions without causing damage to your home. We obtain our aluminium windows from industry leaders Smart because they use cutting-edge production processes. These replacement windows were created with durability in mind, so you can be sure they will protect your property for many years to come.
The robustness of an aluminium profile will strengthen the security of your property when used in conjunction with our powerful locking mechanisms. Our aluminium replacement windows put security first in every way, so you can be confident that you and your family are completely secured.
Wooden Windows
Our wooden windows combine functionality with handcrafted tradition. Our wooden windows benefit from improved thermal technology, preventing heat loss from entering your house. Unlike traditional wooden window designs, the replacement windows we provide are built to last.
Enjoy the low maintenance needs of our wooden windows in your home today! Simply keep the moving mechanism of wooden windows clear of dust to maintain complete functionality. Additionally, our wooden windows often include double glazing, which gives you enhanced energy efficiency.
Residence Collection
When you want to give your home a traditional look without compromising on security or thermal performance, The Residence Collection is the ideal option. Gain all the benefits of a modern window profile whilst enjoying the classic feel of a wooden window.
Both the Residence 7 and Residence 9 series provide exceptional levels of energy efficiency. These replacement windows will keep your home dry and warm regardless of the weather, saving you money on energy costs. This will also help to minimise your carbon footprint and make your Reigate home more environmentally friendly.
Steel Windows
Our steel replacement windows provide a beautiful look without losing performance. Our steel windows are suitable for any home, from the conventional to the contemporary.
The slim sightlines of steel replacement windows provide you the ideal perspective of your external environment. Allow the light to stream into your Reigate home to enhance the interior without losing functionality.
Why Choose Astral Direct?
Astral Direct is a pioneer in the field of home remodelling. With more than 40 years of experience in the industry, we are the top replacement window installer in Reigate. Along with our expertise, we also provide first-rate client service.
With Astral, you can be sure that you are in the finest hands possible. Each of our dependable installers has been awarded the Kitemark certification, so you can be certain that you are receiving a replacement window installation you can rely on. We are also FENSA, Certass, and Checkatrade accredited.
Replacement Windows Prices Reigate
Get a customised quote for our replacement windows by using our fast and simple online quotation tool. Fill out your specifications and we'll respond as soon as we can with a personalised quote.
Fill out our convenient contact form or call us at 020 8683 1234 if you have any more questions about our replacement windows. We can't wait to work with you!
Use our quick and easy online quotation tool today to get a personalised price for our replacement windows. Simply input your details and we will get back to you with a bespoke price as soon as possible.
If you have any further questions regarding replacement windows, fill out our handy contact form or give us a call on 020 8683 1234. We can't wait to hear from you!