Replacement Windows Banstead
Your Banstead property will be the talk of the street when you upgrade your home with our replacement windows. We provide a range of profiles, including uPVC, wooden, and aluminium. Each of our window styles benefit from various advantages to enhance your home, including bespoke designs and enhanced security.
We are professionals in installing double glazing. You can rest assured that your investment will provide optimal performance for many years to come, as we only use market-leading suppliers and products. We provide a trustworthy and knowledgeable service to make your design dreams a reality. With more than 40 years in the business, you can trust us here at Astral Direct to provide the best installations and replacement windows.
Thermal Efficiency
It has never been so important to ensure that your home is thermally efficient. Reduce heating costs today with our premium double glazing that we install as standard on all replacement windows. By serving as a barrier between your house and the outside environment, the glass in our windows will help to increase the thermal efficiency of your home. Get in touch to find out more!
By containing pockets of warm air within your property, our heat-retaining structures can reduce heat loss and even minimise your energy costs. Enhancing the thermal efficiency of your house can also help you reduce your carbon footprint, helping Banstead to become a greener town.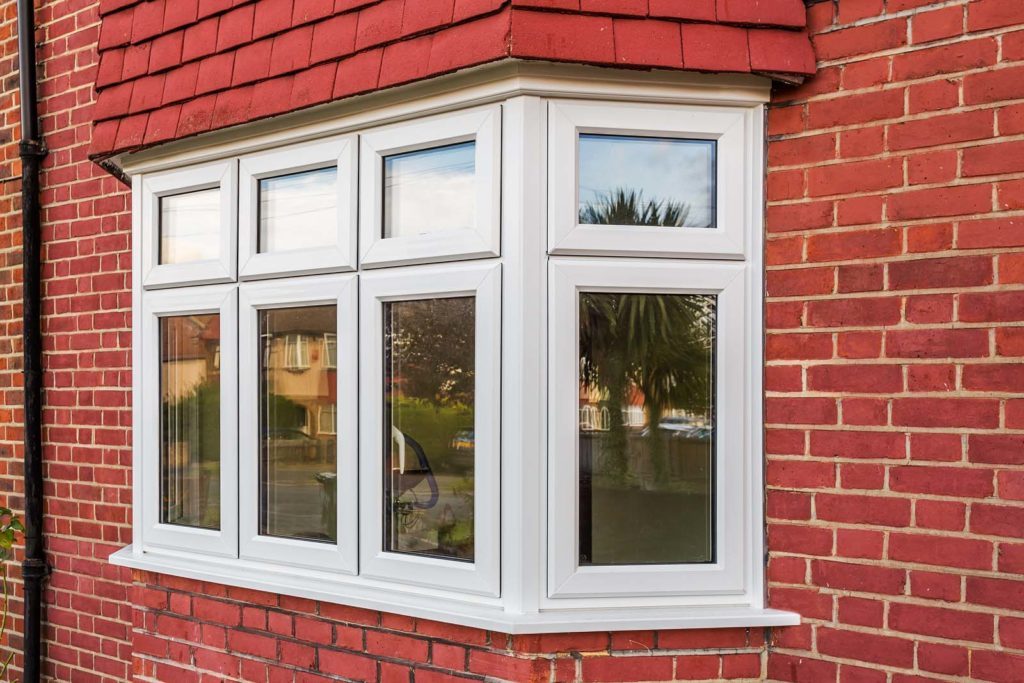 uPVC Windows
Due to the many useful features it provides, uPVC is a great option for replacement windows. These include reduced maintenance and bespoke designs. Your Banstead home can also benefit from enhanced safety and security with the dependable profile of uPVC.
The gorgeous appearance of new uPVC windows will contribute to increasing your Banstead home's market value. Our replacement windows are made to improve any home, whether it be a historic or more modern one. Additionally, you may completely customise every one of our replacement windows to create a look that truly compliments your home.
Aluminium Windows
Due to its plethora of benefits and stylish design, aluminium is one of the most popular profiles for replacement windows. As aluminium is so durable, it can withstand even the worst weather conditions without harming your property. We use market-leaders Smart as our aluminium windows supplier, as they use cutting-edge manufacturing techniques. You can be certain that these replacement windows will safeguard your home for many years to come since they are made with durability in mind.
When paired with our strong locking mechanisms, the strength of an aluminium profile will increase the security of your property. We prioritise security in all aspects of our aluminium replacement windows, so you can be sure that you and your family are fully protected.
Wooden Windows
Our wooden windows blend artisanal history with practicality. Improved thermal technology benefits the wooden windows we install, ensuring that your home will not suffer from heat loss. Our replacement windows are designed with longevity in mind, unlike old-fashioned wooden window designs.
Enjoy our wooden windows' minimal maintenance requirements in your home today! For wooden windows to stay fully functional, simply clean the dust from the moving mechanism from time to time. Additionally, double glazing is a common feature on our wooden windows, providing you with increased energy efficiency too.
Residence Collection
The Residence Collection is the perfect choice for giving your home a classic appearance without sacrificing security or thermal efficiency. Enjoy the traditional feel of a wooden window whilst gaining all the advantages of a contemporary window profile.
Outstanding levels of energy efficiency are offered by both the Residence 7 and Residence 9 series. No matter the weather, these replacement windows will keep your home warm and dry, helping you save money on energy bills. This can help you lessen your carbon footprint and improve the environmental friendliness of your Banstead home.
Steel Windows
Without sacrificing functionality, our steel replacement windows provide an attractive appearance. From modern to more traditional properties alike, our steel windows will suit any home.
The narrow sightlines of steel replacement windows allow you to have the perfect view of your outdoor surroundings. Let the light flood through your Banstead home and brighten up your interior, without sacrificing practicality.
Why Choose Astral Direct?
We here at Astral Direct are leaders in the home renovation sector. We are Banstead's leading replacement window installer, with over 40 years of expertise in the field. Along with our knowledge, we also provide exemplary customer service to match.
You can be certain that you are in the best possible hands with Astral, as we are professionally certified installers. You can be sure that you are getting a replacement window installation you can depend on since each of our reliable installers has received the Kitemark accreditation. Additionally, we have accreditation from FENSA, Certass, and Checkatrade.
Replacement Windows Prices Banstead
Use our quick and easy online quotation tool today to get a personalised price for our replacement windows. Simply input your details and we will get back to you with a bespoke price as soon as possible.
If you have any further questions regarding replacement windows, fill out our handy contact form or give us a call on 020 8683 1234. We can't wait to hear from you!