Windows Reigate
At Astral, we provide Reigate residents with an array of stylish, modern windows for their home's interior and exterior design. Our windows come in different shapes and sizes, and feature superior thermal properties and superior insulation, guaranteeing years of use and improved energy efficiency. Our double glazing solutions also provide increased security, so you can rest assured your home is safe. Our team of professionals are committed to providing outstanding customer service and delivering results that exceed your expectations. Our wealth of experience in the double glazing sector means we can provide you with expert advice and guidance throughout the installation process. We understand every client's unique requirements, which allows us to create a tailored solution that will ensure your family's comfort and security. Invest in a double glazed window solution with Astral and appreciate the energy efficiency and increased property value your Reigate home receives. With dedicated, experienced employees and our high-quality safety measures, you can be confident that your installation will be secure, satisfying, and give you peace of mind.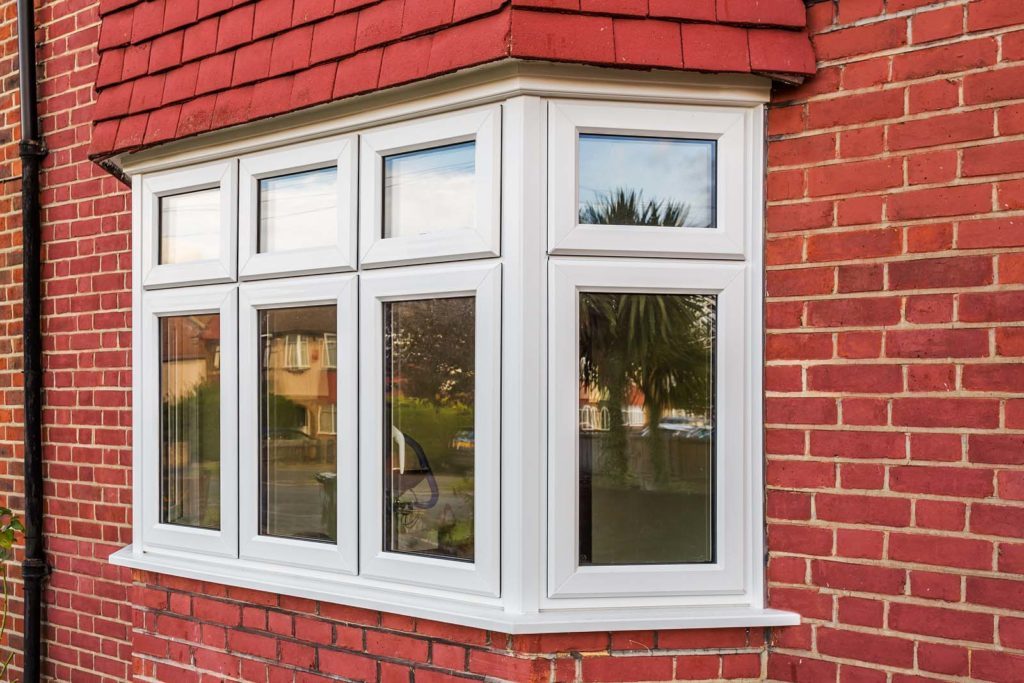 High Security
A priority for us is to ensure maximum security for your home and property. All of our security systems adhere to the latest standards and our door installations come with multi-point locking mechanisms and bolts for added security. We guarantee that all of your newly installed windows, no matter the material type – be it aluminium, uPVC or wood – will provide robust protection against intruders and be able to withstand stormy weather conditions. You can rely on our security solutions to keep your property safe.
Energy Efficient
Property owners in Reigate can take advantage of the financial and environmental benefits offered by Astral's advanced double-glazed windows. Our windows are designed to ensure optimal thermal management while keeping your home warm with pockets of air between the window panes. This helps lower energy costs, allowing you to stay comfortable with less demand for internal heating. Additionally, our high performance windows make it easier to reduce your carbon footprint and become more eco-friendly. Invest in Astral's range of window solutions and start realizing the rewards today.
Window Styles:
uPVC Windows
Bring a modern touch to your Reigate residence with custom-made uPVC windows. uPVC is becoming increasingly popular with homeowners because of its incredible toughness and superior heat retention. The thermal insulation blocks heat transfer, keeping your home at a comfortable temperature with new double glazing. Improved uPVC framing can immensely increase the value of your property, while its durability ensures a lifetime of unhindered use. uPVC windows also come in a range of designs, finishes and customization options, allowing you to choose a style that perfectly complements your property.
Our uPVC window styles include:
Aluminium frames are renowned for their strength, resilience, and dependability – making them one of the most preferred window choices today. Their inner structure affords enhanced defence against adverse weather conditions, making sure the windows stay intact, unscathed, and moisture-proof for the foreseeable future. Installing aluminium frames in your Reigate home can lend it a stylish and modern touch. We offer a varied selection of vibrant colours for even more customisation of the frames, and if that's not enough, we also have a wide choice of quality glass types to choose from, helping you craft the perfect windows for your home.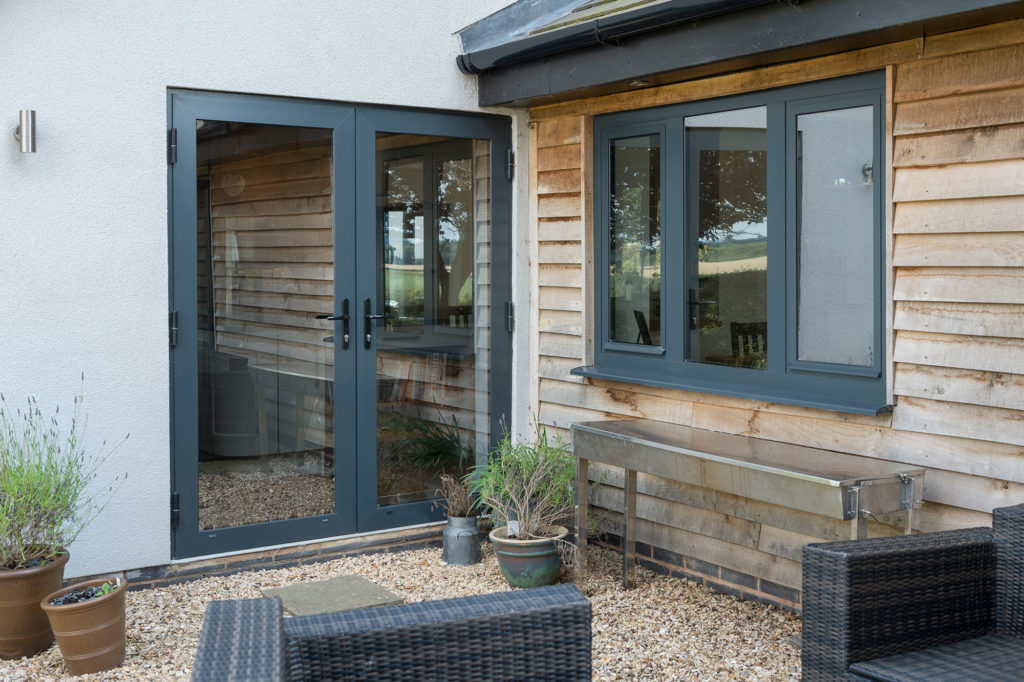 Adding a distinctive look to your modern home is simple with a custom-made wooden window. Rather than relying on traditional and ageing timber structures, our windows are made from cutting-edge production processes and technology to ensure they can withstand the test of time. To keep the window looking pristine and functioning properly for years to come, simply wiping down the moving components occasionally should be enough.
The Residence Collection of windows offer the perfect combination of classic style and contemporary performance. With their waterproof sealing and robust construction, these windows will impress in any home, regardless of whether modern or traditional. Their double glazing installation ensures a draught-free, secure interior and superior insulation. Invest in this window solution to ensure your home looks stunning and stays dry and warm.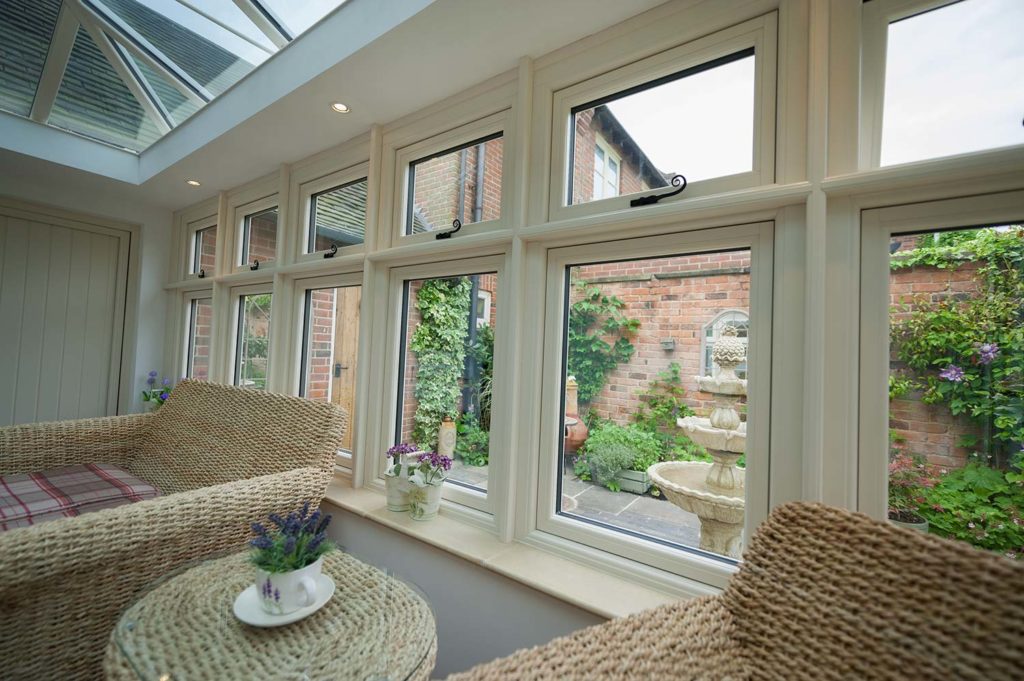 Why Choose Astral?
Reigate customers can enjoy our fast and enjoyable services, providing round-the-clock support and follow-up. Our fitters have an impressive breadth of knowledge; with 40 years of experience in home renovation, they are FENSA, Certass and Kitemark accredited.
Window Prices Reigate
Get a free, personalised quote for your property by using our online tool. For any queries, please reach out to us using the form or give us a call on 020 8683 1234. We would be more than happy to assist you!