Windows Mitcham
At Astral, we can help you enhance your Mitcham home. With our extensive window collection, you can benefit from thermal efficiency, reduced thermal transfer and excellent security. With these fantastic features, our windows can help you save money on utility costs and reduce your home's carbon footprint.
Our windows offer excellent heat retention, so your home will be a comfortable temperature no matter the season. Astral's innovative window solutions incorporate a wide array of safety measures within the frame's profile to ensure the wellbeing of you and your loved ones.
At Astral, we care deeply about each and every one of our clients' satisfaction. Our team has a proven record of exceptional service and are experts in installing double glazed products for every home. Each member of our team is highly knowledgeable and ready to help you get the perfect window solution for your needs.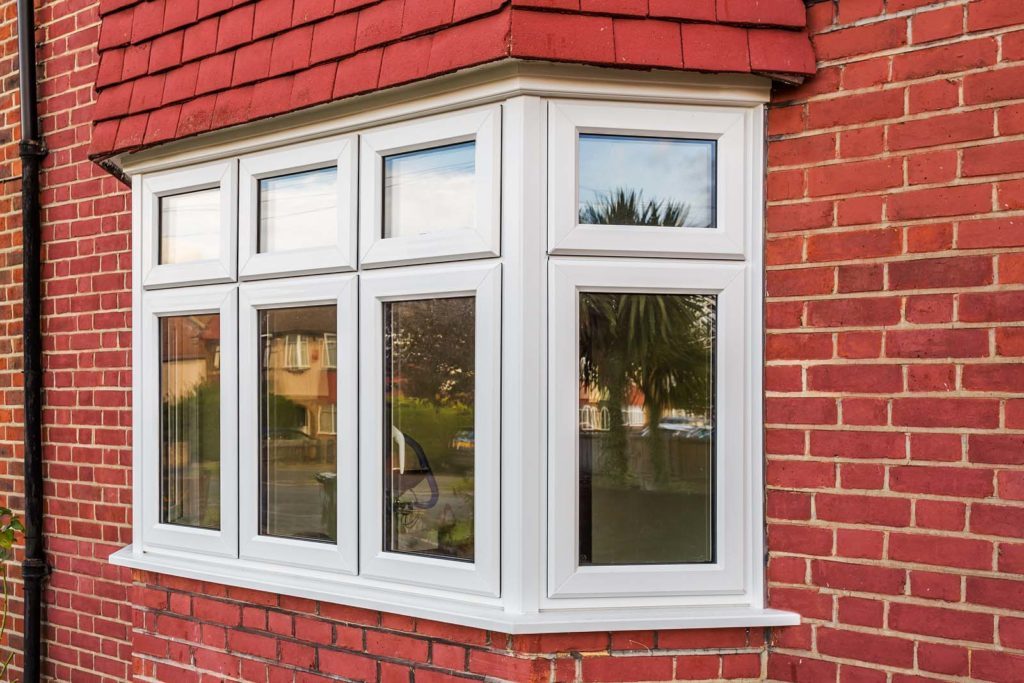 High Security
The safety features that protect your home are essential. Before we install a window system, we thoroughly examine every component to ensure it provides the highest level of security possible. There is no need to worry about a breach in security because any would-be intruders will be scared away. 
All of our doors and windows have heavy-duty bolts and feature multi point locking systems in keeping with the latest technology. There is also no need to fret over the functionality of your new windows in inclement weather. No matter if they're made of aluminium, uPVC, or wood, our windows can weather any storm.
Energy Efficient
All Mitcham property owners can benefit from Astral's window solutions because they are a cost-effective investment. All  of our double-paned windows are made using cutting-edge glass, which offers several practical and cost-saving advantages.  Our double glazing is fantastic at preventing heat loss and maintaining a comfortable indoor temperature because it traps warm air. With double-glazed panes, your home can maintain a comfortable temperature all year round.
Installing double glazing can help you save money on your heating expenses and cut down on the amount of time you spend heating your home's interior. If you do this, you'll be able to lessen the toll that your household takes on the environment and lower your carbon footprint.
Window Styles:
uPVC Windows
Custom uPVC windows could be an excellent option to modernise your Mitcham property.  uPVC is often used in construction and renovation projects because of its durability and ability to retain heat. The advanced double glazing and uPVC profile both help to prevent thermal transfer and keep heat within the home.
Upgrading your Mitcham home with uPVC is a cost effective investment, improving both energy efficiency and your property value. With fantastic levels of endurance, this great window profile will continue to perform ffor many years to come. Furthermore, you can personalise these windows by selecting your own design, colours, and other features.
Our uPVC window styles include:
Aluminium window frames are extremely durable, safe, and long-lasting. The internal strength of the system protects the window profiles from deterioration, deformation, and moisture accumulation.
Aluminium is the material to use if you want your Mitcham home to have a sleek, modern appearance. This contemporary framework can be customised to fit any property style and create a unique feature for your home. We have a big variety of high-quality glasswork to pick from if you wish to further customise your windows.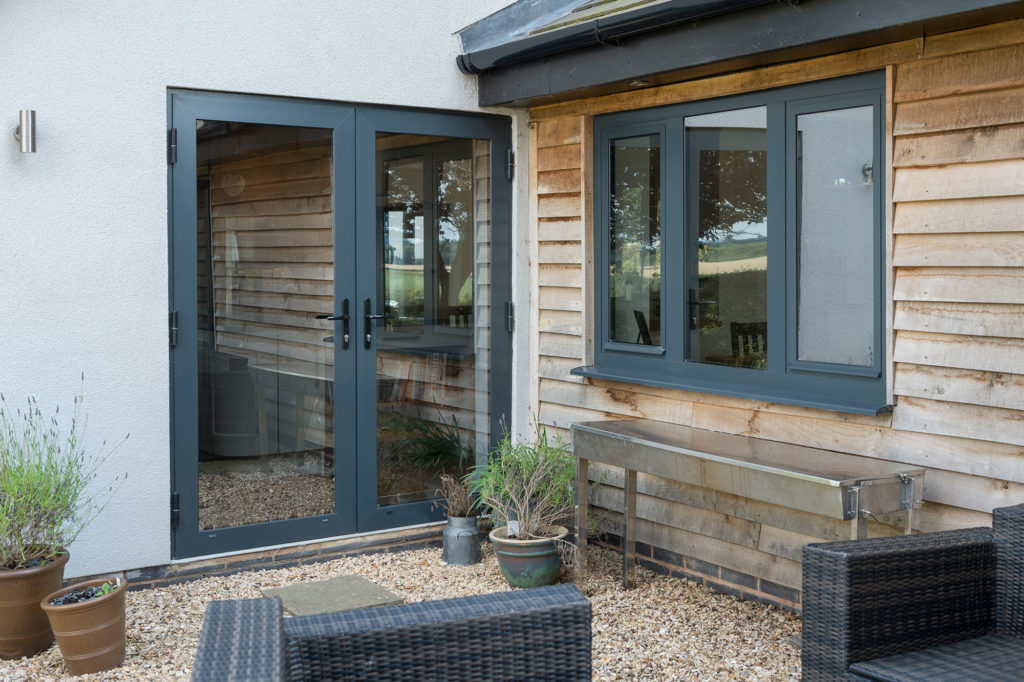 Installing bespoke wooden windows is a sure way to make your Mitcham home stand out. Traditional wooden profiles have a reputation for being high-maintenance and temperamental, but thanks to Astral's innovative production  techniques and improved technology you can have the wooden windows of your dreams.
With our wooden window collection you won't need to worry about the complications that come with outdated profiles. Our innovative timber profiles with advanced double glazing are sturdy and long lasting. Cleaning the moving parts on a regular basis will keep the window profile looking like new for years to come.
Our Residence Collection profiles combine an authentic wooden look with the modern functionality you require in a window solution. With their traditional style, these windows will give your home a timeless look and feel. These windows are stunning and will complement any style of home, from modern to traditional.
With its waterproof sealing and durable construction, the Residence Collection is intended to keep your house dry and secure. This modern double glazing installation is an ideal window solution because it decreases air draughts and heat transmission dramatically.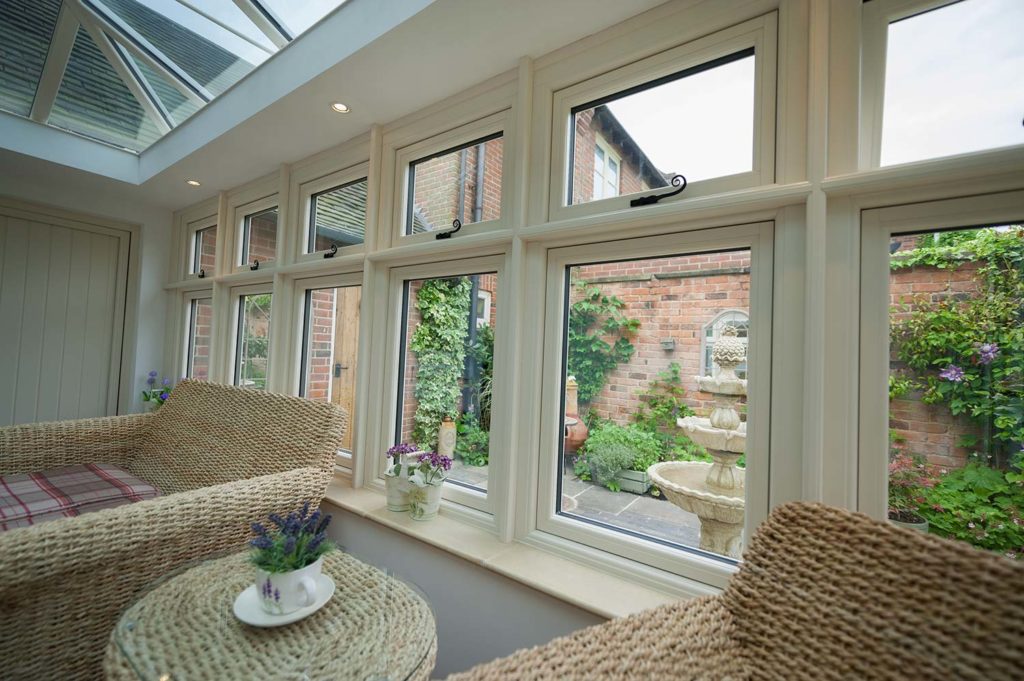 Why Choose Astral?
If you're in the market for home renovations in Mitcham, Astral are here to help. Our Mitcham customers know they can rely on us for the highest quality services and the most attentive, friendly service possible.
You can depend on us to provide first-rate service consistently, with support and follow-up available around the clock.
We've been renovating residential properties for nearly 40 years. Every one of our fitters has lots of experience and extensive training to deliver you the best installation possible. Along with our exceptional service, we are so proud to be supported by reputable organisations like FENSA and Certass and Kitemark.
Window Prices Mitcham
Get your free quote today using our online tool, simply input your required specifications to receive a quotation tailored to your needs. 
Or get in touch with Astral by using our contact form. Our friendly team will be happy to answer any questions you might have.
Alternatively, give us a call on 020 8683 1234 to ask us anything. We look forward to hearing from you!