Tilt and Turn Windows Epsom
Improve your home in Epsom with our bespoke tilt and turn windows. Each window comes with a range of practical benefits including security, weather resistance and low maintenance. Make a worthwhile investment in our windows to upgrade your property!
Each window can be entirely customised to your speicifcaitons. We have a plethora or colours, finishes and hardware that you can choose from, as well as a selection of upgrades. Whether you live in a traditional or modern build, we guarantee you'll find a tilt and turn window to suit.
Unique Design
Tilt and turn windows are a versatile solution to your Epsom home. They are a means of ventilating the property, without compromsing on your security. The windows work on a tilting system, where the handle can be turned to allow air to come in.
However they can also be opened fully with the handle in an alternative position. This means that you can choose how you would like the windows to be opened. With a varierty of options, the tilt and turn windows are perfect for fmailies with childnre, pets or in high rise buildings.
Marketing Leading Manufacturers
We work with leading manufacturers Deceuninck, as we are part of Sternfenster's installer network. Therefore we offer these superb quality uPVC frames to our Epsom customers. This enables us to offer homeowners with a superior standard of window that is crafted to stand the test of time.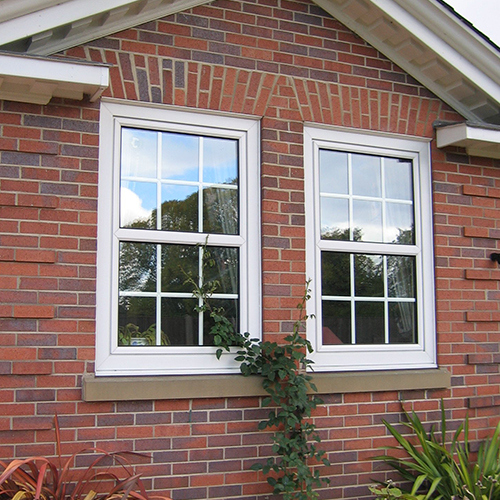 Benefits of Tilt and Turn Windows
Transform the look and performance of your home in Epsom with our superb tilt and turn windows. They offer practicality without compromising on style.
High Security
Our tilt and turn windows are integrated with security features to unrivalled outdated uPVC windows. With concealed multi-point locking, the security will keep your home, family and possessions safe. This will give Epsom customers total peace of mind in the safety of our products.
As well as the locks, the double glazing works by keeping your property protecdted. The glass is internally beaded, meaning it cannoy be pysically removed from the outside. As a result, no unwnated intruders will be able to gain entry into your Epsom home.
Thermal Efficiency 
Despite the innovative opening system, tilt and turn windows are designed to regulate the inside temperature of your home. From the double glazing to the sealed frames, you can maintain a comfortable temperature all year round.
Double glazing works by trapping a pocket of warm air between the two panes. This acts as a barrier, preventing it from seeping outside. An advanced system that surpasses the energy efficiency of single pane system, the glass utilises the existing heat in your home.
As you start to rely less on your heating, you will see your energy bills begin to decrease. Reducing your carbon footprint in the process, you are making a positive impact on the environment. For a greener future, our tilt and turn windows are an ideal solution.
Why Choose Astral Direct?
We are proud to be accredited with FENSA, meaning we are backed by the Consumer Protection Association.This emans you can put total trust in our team to deliver a superior quality service. Each emmeber of the team is individually certified by Kitemark. This accreditation is telling of the quality of the superior level of their installations. Put your faith in Astral for your next home improvement.
Tilt and Turn Windows Prices Epsom
Tilt and turn windows are a versatile addition to any home in Epsom. You can get a bespoke price by using our handy online pricing tool. This is quick and easy to use, giving you a quote in minutes.
If you have any questions about our double glazing installations, get in touch with us directly by using our online contact form. You can also ring us directly on 020 8683 1234. We look forward to hearing from you!