Replacement Windows Wimbledon
Your Wimbledon home will be the talk of the street after you refurbish it with new windows from Astral Direct. We provide a variety of profiles made of wood, uPVC, and aluminium. Each of our window styles has features that will enhance your home, such flexible design options and enhanced security.
We here at Astral Direct have over 40 years of experience in double glazing installation, making us industry experts. You can be sure that your investment will provide outstanding results for many years to come since we only work with top suppliers for our products. We provide a reliable and knowledgeable service to help you create your ideal home improvement from the very start of your project.
Thermal Efficiency
It is more important than ever to make sure that your home is thermally efficient. You and your family may be able to reduce your heating costs with the improved double glazing we install as a standard on all replacement windows. Our windows' glass acts as a barrier between your home and the outside world, increasing your home's thermal efficiency. Get in touch with us if you want to know more!
By maintaining warm air within your house, our effective constructions will stop heat loss and may even cut your energy consumption. By reducing your carbon footprint and increasing the thermal efficiency of your home today, you can contribute to Wimbledon's transition to a greener community.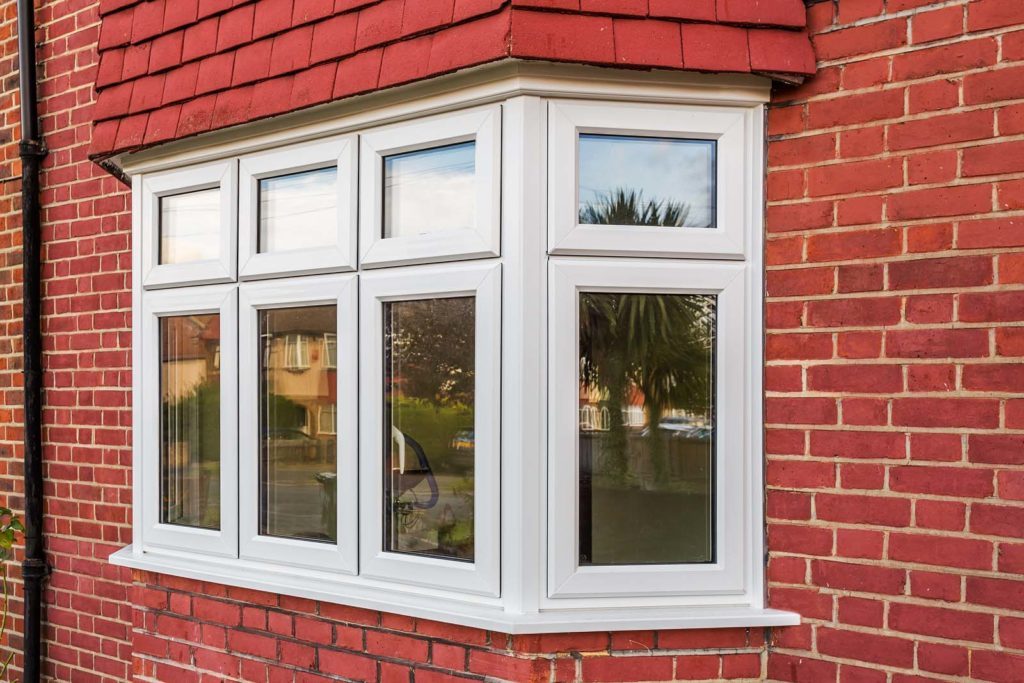 uPVC Windows
Because of its many useful features, uPVC is an excellent option for replacement windows. Customised designs and little maintenance are just a selection of the many benefits on offer. Your Wimbledon property can also enjoy weatherproofing and bespoke designs too.
Your new investment also has the potential to increase the market value of your Wimbledon home. Our replacement windows are made to improve your property, whether it is more modern or historic. All of our windows may also be totally customised, enabling you to create your ideal design.
Aluminium Windows
For replacement windows, aluminium is one of the profiles that is most often chosen due to its usefulness and exquisite appearance. Due to its exceptional strength, aluminium can withstand even the worst weather without harming your property. Due to their use of cutting-edge manufacturing techniques, we use industry-leaders Smart for our replacement windows. You can be confident that these replacement windows will protect your home for many years to come as they are designed with durability in mind.
When combined with our strong locking mechanisms, the durability of an aluminium profile will increase the security of your building. You and your family can feel safe knowing that you and your belongings are totally protected thanks to the security-first design of our aluminium replacement windows.
Wooden Windows
Our wooden windows combine handmade craftsmanship with practicality. Improved thermal technology on our wooden windows helps keep heat from escaping your home. The replacement windows we provide last for many years, unlike conventional wooden window designs.
Enjoy our wooden windows' minimal maintenance requirements in your house today! To enjoy windows that last, simply dust your windows regularly . Additionally, double glazing is often included in our wooden windows, giving you increased energy efficiency.
Residence Collection
The Residence Collection is the best choice if you want to give your house a historic appearance without sacrificing security or thermal effectiveness. Enjoy the timeless quality of a wooden window while gaining all the advantages of a contemporary window profile.
Outstanding levels of energy efficiency are provided by the Residence 7 and Residence 9 series. No matter the weather, these replacement windows will keep your house warm and dry, helping you save money on electricity. Additionally, this will lessen your carbon footprint and improve the environmental friendliness of your Wimbledon residence.
Steel Windows
Our steel replacement windows provide a stunning appearance without sacrificing function. Our windows suit all kinds of properties, from the traditional to the modern.
Steel replacement windows provide you the optimum view of your surroundings thanks to their narrow sightlines. Allowing more natural light to enter your Wimbledon house will improve the interior without sacrificing practicality.
Why Choose Astral Direct?
We here at Astral Direct are experts in home renovations. With over 40 years of industry experience, we are the premium choice for Wimbledon homeowners.
We also provide exceptional customer service in addition to our expertise.
You can be certain that you are getting a replacement window installation you can rely on since each of our trustworthy installers has been given the Kitemark accreditation. We also have accreditation from FENSA, Certass, and Checkatrade too.
Replacement Windows Prices Wimbledon
Use our quick and easy online quotation tool to get a personalised price for our replacement windows. Fill out your details and we'll get back to you with a quote as soon as we can.
If you have any more inquiries regarding our replacement windows, please fill out our easy contact form or give us a call at 020 8683 1234. We look forward to hearing from you!