Replacement Windows Morden
When you choose to renovate your home with replacement windows by Astral Direct, your Morden home will become the talk of the town! We provide a range of premium aluminium, uPVC, and wood profiles. Every one of our window designs offers qualities that will significantly upgrade your home, including versatile designs and increased security.
We are the premium choice for home improvements, with more than 40 years of double glazing installation expertise. As we only deal with the best suppliers for our goods, you can be confident that your investment will provide excellent benefits for many years to come. From the very beginning of your project, we provide a dependable and professional service to assist you in designing your perfect home makeover.
Thermal Efficiency
Upgrade your home today with our thermally efficient replacement windows. You and your family can potentially enjoy reduced energy costs, as our windows benefit from heat retentive properties. The glass in our windows serves as a wall between your house and the outside world, improving the thermal efficiency of your property. If you want to learn more, contact us today!
Our efficient structures will avoid heat loss and reduce your energy usage by keeping warm air inside your home. You can help Morden become a greener neighbourhood by decreasing your carbon footprint and improving the thermal efficiency of your house today.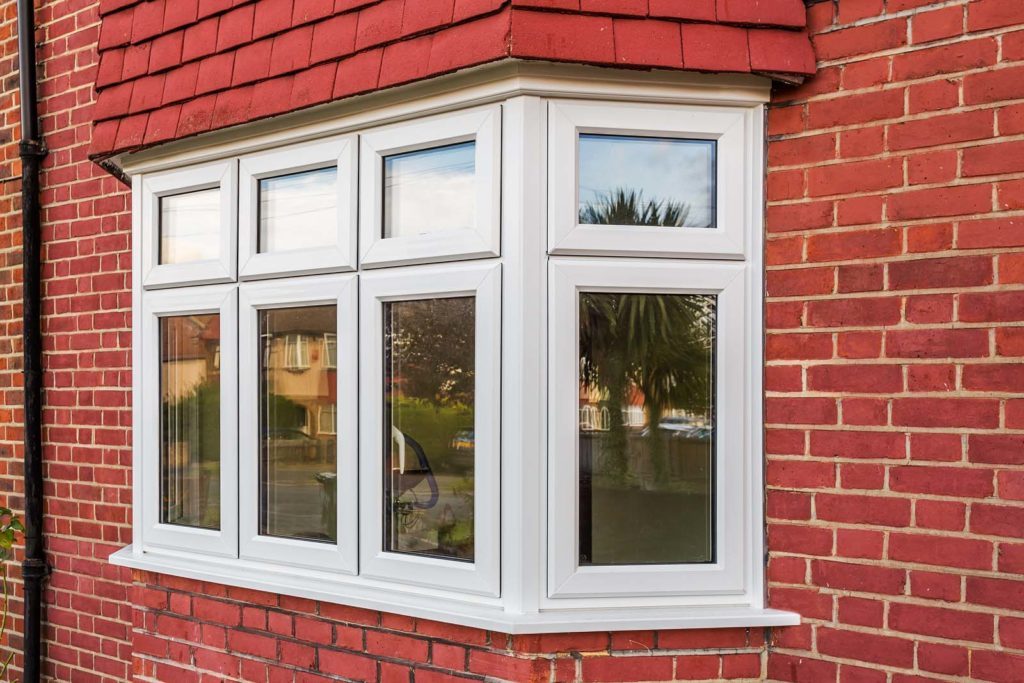 uPVC Windows
uPVC is a great alternative for replacement windows due to its numerous practical characteristics. A few of the numerous advantages available include tailored designs and little upkeep. Additionally, customised designs and waterproofing are available for your Morden house too.
The market value of your Morden house may rise as a result of your new investment. Whether your home is more contemporary or historic, our replacement windows are made to enhance it. You can completely customise any one of our windows to get the look you want today.
Aluminium Windows
Due to its practicality and beautiful look, aluminium is one of the profiles that is most often used for replacement windows. Aluminium's incredible strength allows it to survive even the harshest weather conditions without endangering your home. We choose market leaders Smart for our replacement windows because they employ cutting-edge production procedures. These replacement windows were made with durability in mind, so you can be sure they will shield your house for many years to come.
The robustness of an aluminium profile, when coupled with our powerful locking mechanisms, will boost your home's security. With our aluminium replacement windows' security-first design, you and your family can rest easy knowing that you and your possessions are completely secure.
Wooden Windows
Our wooden windows blend handcrafted artistry with utility. Our wooden windows have improved thermal technology that keeps heat from escaping your home. Unlike traditional wooden window designs, the replacement windows we provide are long-lasting, so you can enjoy them for years to come.
Enjoy the low maintenance needs of our hardwood windows in your home now! Simply keep your windows dusted on a regular basis to have windows that endure. Additionally, our wooden windows come with double glazing as standard, increasing your home's energy efficiency.
Residence Collection
If you want to give your home a vintage look without compromising security or thermal efficiency, The Residence Collection is the perfect option. Enjoy a wooden window's classic appeal while obtaining all the benefits of a modern window profile.
The Residence 7 and Residence 9 series provide exceptional levels of energy efficiency. These replacement windows will keep your home dry and comfortable in all weather, helping you save money on energy. This will also reduce your carbon footprint and make your Morden home more environmentally friendly.
Steel Windows
Without compromising performance, our steel replacement windows provide a magnificent aesthetic. From traditional to contemporary houses, our windows fit them all.
Due to their narrow sightlines, steel replacement windows provide you the best possible view of your surroundings. Increased natural light will enhance the inside of your Morden home without losing functionality.
Why Choose Astral Direct?
We here at Astral Direct specialises in home remodelling. We are the top option for Morden homeowners because of our 40 years of industry expertise in the field. In addition to our skills, we also provide superb customer service.
Since each of our reputable installers has received the Kitemark certification, you can be sure that you are receiving a replacement window installation you can depend on. We are also certified by FENSA, Certass, and Checkatrade.
Replacement Windows Prices Morden
To get a customised quote for our replacement windows, use our convenient online quotation form. Please provide your information, and we'll respond as soon as we can with a bespoke price.
Please use our simple contact form or give us a call on 020 8683 1234 if you have any more questions about our replacement windows. We look forward to hearing from you!