Aluminium Bi-Fold Doors Sutton, Surrey
12th September 2019

At Astral Direct, we have a spectacular range of aluminium bi-fold doors that can turn your Sutton, Surrey home into a modern space instantly. With their unique opening system, bi-fold doors can extend your home to your garden. They can also separate a larger room into two. 
As well as being incredibly flexible, aluminium bi-fold doors are durable too. With energy efficient double glazing and robust, sleek aluminium, installing a bi-fold door in your Sutton home can keep your home secure. Not only that, but you'll reduce your household bills too!
Astral Direct offers you unrivalled control when it comes to designing your perfect aluminium bi-fold doors. With a vast array of handles, colours and finishes, your new bi-fold doors will be a unique and individual addition to your home.

Folding Panels
Aluminium bi-fold doors pair an advanced, pristine design sensibility with smart technology. They're an impressive addition to any home, and they stand out anywhere you put them. Bi-folding doors begin to impress from the moment you open them.
Using an in-line slider, bi-folding doors work much like a patio door. Their panels slide out seamlessly to open up new space to your home. Also, each eave and panel fold in on each other to let your door disappear whenever you need.
Aluminium Frames
For a spectacular finish that genuinely adds value to your Sutton, Surrey home both aesthetically and functionally, aluminium is a vital addition. Aluminium is strong and stable, keeping your home safer from unwanted visitors and insulating your home from wind and rain. 
Aluminium is also lightweight, giving your bi-fold door an even larger aperture. This panoramic design fills your living space with light. Also, for a market-leading material, we at Astral Direct offer slimline aluminium frames from market-leading providers like Smart and Origin.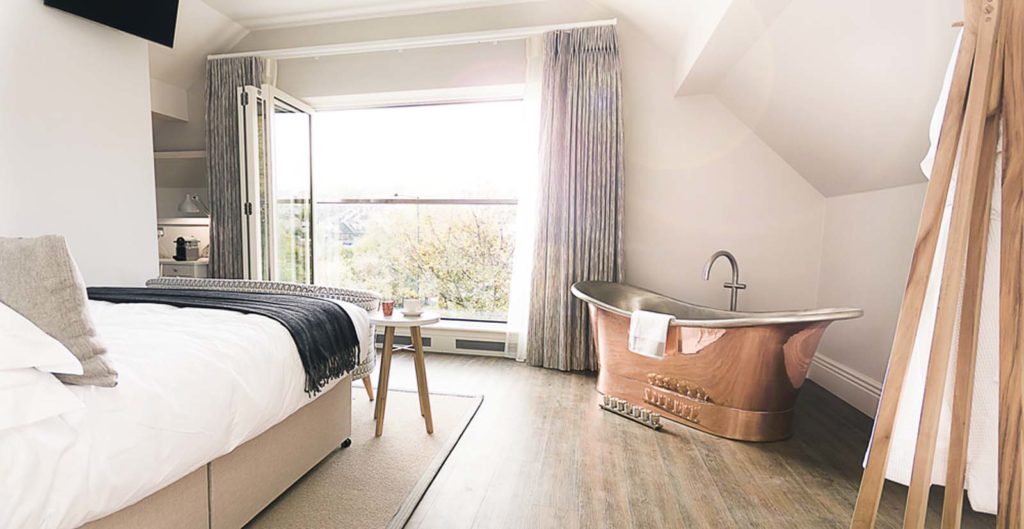 Benefits of our Aluminium Bi-Fold Doors
Aluminium bi-fold doors offer a wide range of benefits for homes in Sutton, Surrey. When it comes to not only performance but looks too, aluminium bi-fold doors are the cream of the crop for both. You can be sure that you'll add a centrepiece of unrivalled quality to your home.
Longer Lasting
When you invest in improving your home, you want to be sure that what you buy will stand the test of time. Fortunately, our aluminium bi-folding doors are almost bulletproof.
They're able to withstand any weather, and won't rot or rust if exposed to any excess water. Aluminium's impressive durability means that your bi-fold door can last through the very worst conditions you'll experience in Surrey this winter. 
Also, as time goes by, you can be sure your bi-fold door will work as well as it did on the first day of installation. We offer aluminium finishes backed with Origin's 20-year product guarantee. This ensures your door will stay factory-fresh and functional throughout its lifespan.
An Energy Efficient Home
In Sutton, Surrey, we know all too well that the winter mornings can be bracing. However, an aluminium bi-fold door can warm your home on even the coldest day, with its effective insulation and excellent energy efficiency.
You'll also insulate your pockets a little better too. Aluminium bi-fold doors are proven to save you money on energy bills and heating your home. Thanks to their innovative uPVC double glazing keeping cold air out and warm air in, the days of turning the heating on are over.
In the summer months, your aluminium bi-fold door can transform into a gateway to your garden or conservatory too. When open, natural air and light will envelop your space. They'll keep your home better ventilated, and leave no chance for condensation to build up.
Fully Customisable
At Astral Direct, we offer Sutton doors and windows that are bespoke, made-to-measure, and expertly built to suit your unique space. Whether its a colour, finish or handle that you know will be just right, our quote builder puts you in control of our complete range.
Choose what you want, exactly how you want it, and you'll get a quick quote at a competitive price. From there, you remain in charge of the entire process. Fully customise not only your dream aluminium bi-fold door but when and how you'd like it installed.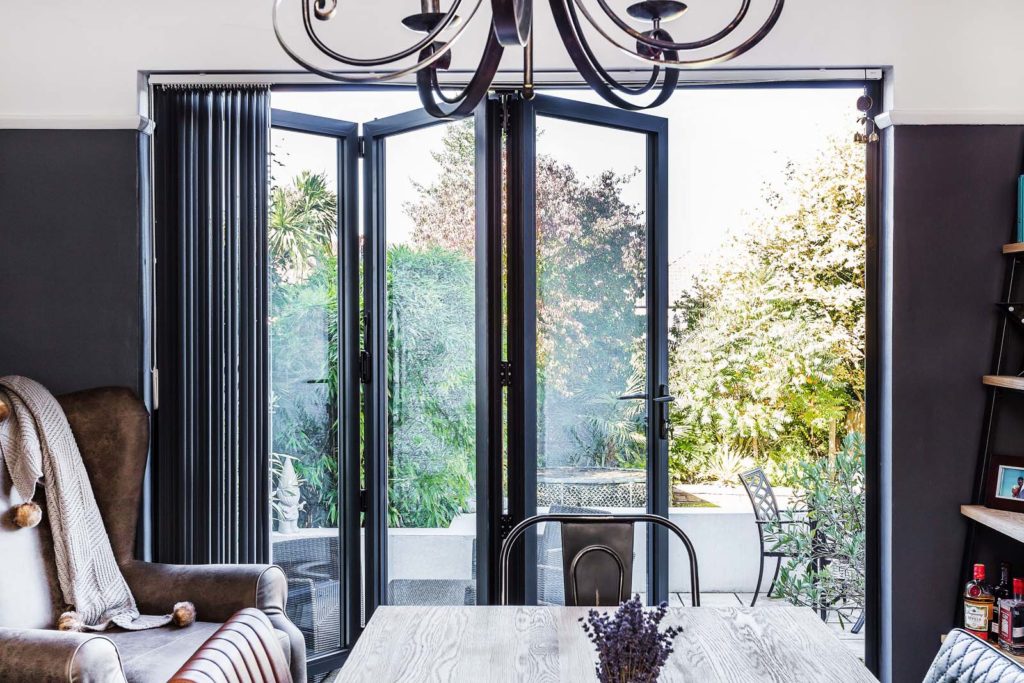 Why Choose Astral Direct?
An aluminium bi-fold door is a unique, standout investment that will enrich any home. Astral Direct offers a complete and comprehensive installation service. We ensure the door you buy for your home is energy efficient, secure and will stand the test of time.
We've been installing our products with expert knowledge and professionalism for over 40 years in homes across Surrey. As well as that, we're one of the only providers in Sutton to offer a full turnkey service. 
As well as a complete installation, we'll also do any work that arises after your bi-fold door is installed. Our services are also accredited by Checkatrade, Kitemark and other regulatory bodies so that you can be confident in Astral Direct's professional installation.
Aluminium Bi-Fold Doors Prices Sutton, Surrey
Getting a quote for a dream aluminium bi-fold door for your Sutton, Surrey home doesn't have to take long. Just use our online quote builder to access a vast array of customisable designs and finishes at competitive prices.
Alternatively, you can get a quote by calling us directly on 020 8683 1234 or leaving your details on our online form. When it comes to installation, you can be sure our bi-fold door installers will be able to answer any questions you have as well!
Make your Sutton home stand out with aluminium bi-fold doors from Astral Direct today!