Windows Croydon
Enhance the look and performance of your Croydon home with our fantastic windows. We offer uPVC, aluminium and timber profiles, all of which hold a variety of benefits. From energy efficiency to advanced security and robust frames, our profiles will add value to your home in Croydon.
Here at Astral, we are specialists in designing and installing fantastic double glazing. We are driven by customer satisfaction, offering a professional, efficient service. We are proud to have over 40 years' experience in the industry. Therefore, we have a wealth of knowledge and skills.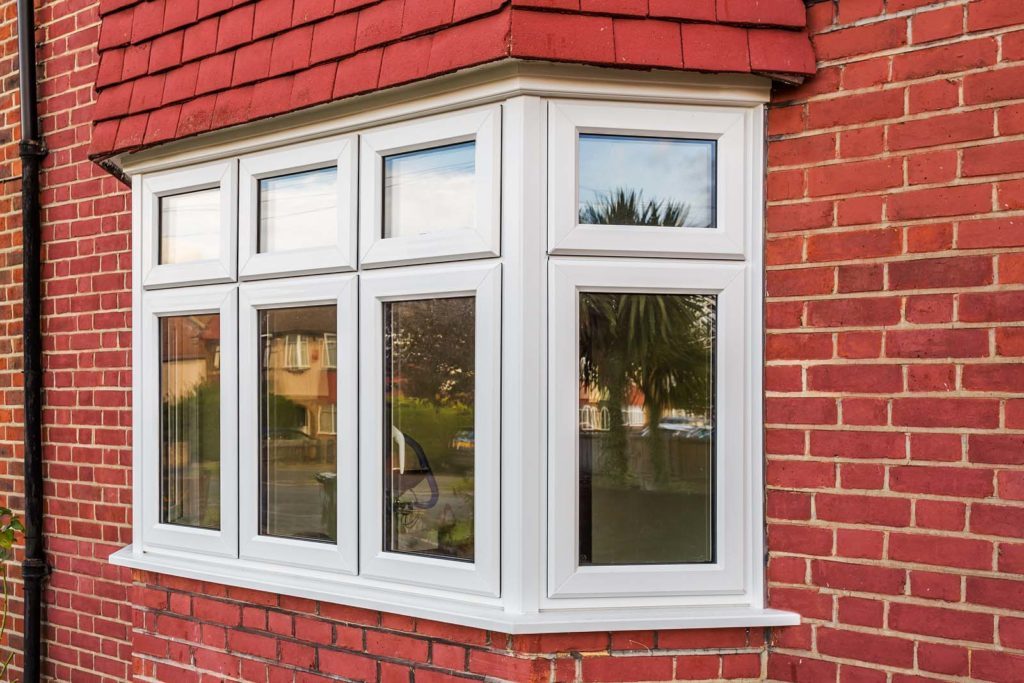 Security
The protection of our customers is our top priority. Stay safe in Croydon behind our stunning windows, which have been meticulously tested on security.
Our advanced safety measures ensure your safety isn't compromised. The robust multi-point locks are incredibly robust for your protection.
For protection against unpredictable weather, the uPVC, aluminium and timber we use are incredibly robust. With the ability to stay in shape against even the strongest force, you can enjoy your investment for years.
Thermal Efficiency
The superb double glazing we use utilises the natural heating of your home in Croydon. Trapping a pocket of warm air, the glass acts as a barrier between the interior and the weather outside. Utilising the existing heat in your home, you can stay comfortable in Croydon.
As you rely less on your energy, you'll start to see your bills drop. While this saves you money in the long run, you can benefit from a reduced carbon footprint. Make lifestyle choices that improve the environment with our superb windows.
Styles:
uPVC Windows
uPVC is a material favoured for its wealth of benefits. With uPVC windows comes an increase in thermal performance, stopping heat from escaping your home. The framework prevents an excess of heat in your Croydon home even during warmer summer months.
Enhance the aesthetic of your home with our uPVC windows. Our profiles promote stunning visuals so you can increase the value of your Croydon property. With a range of customisation options, you can make your uPVC windows bespoke and unique. Our range includes:
Aluminium is a market-leading material for windows. Providing internal strength, the aluminium protects your home in Croydon from unpredictable elements. The innovative fabrication techniques by our reliable suppliers Smart ensure durability with the aluminium windows.
With high quality locking systems in place, you and your family will be protected from force and potential intruders. With a range of security features in the window, you can trust Astral to keep your possessions safe for years.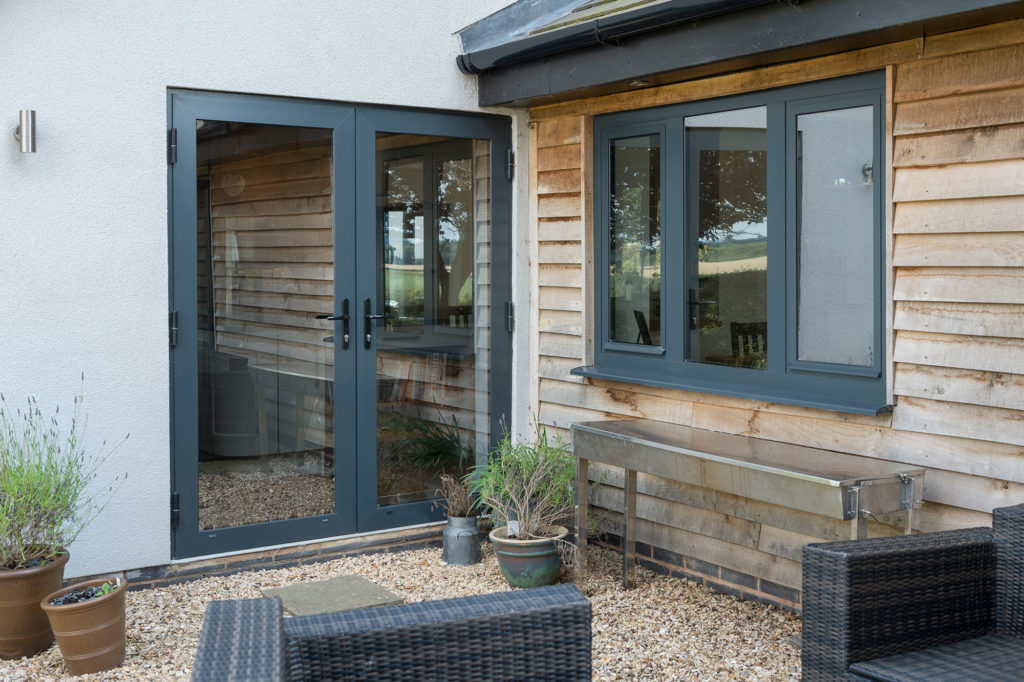 For a truly authentic addition to your Croydon home, opt for wooden windows. With improvements in thermal technology, the profiles prevent heat escaping. Outdated wooden profiles have a short life span, but rest assured, our replacements will perform for decades.
Wooden windows with Astral are manufactured to require little upkeep. Simply keep the moveable elements clean from dust, and you will see an exceptional performance. With quality double glazing installed as standard, your home is better insulated in the long run.
Combining modern performance along with a traditional aesthetic, the Residence Collection is an incredible choice for improving your Croydon home. The windows replicate authentic timber profiles for a heritage feel to your property.
Both the Residence 7 and 9 collections excel in their energy efficiency. Keeping your home warm and dry whatever the weather, the windows can help reduce your energy bills. This will lower your carbon footprint for an environmentally friendly future.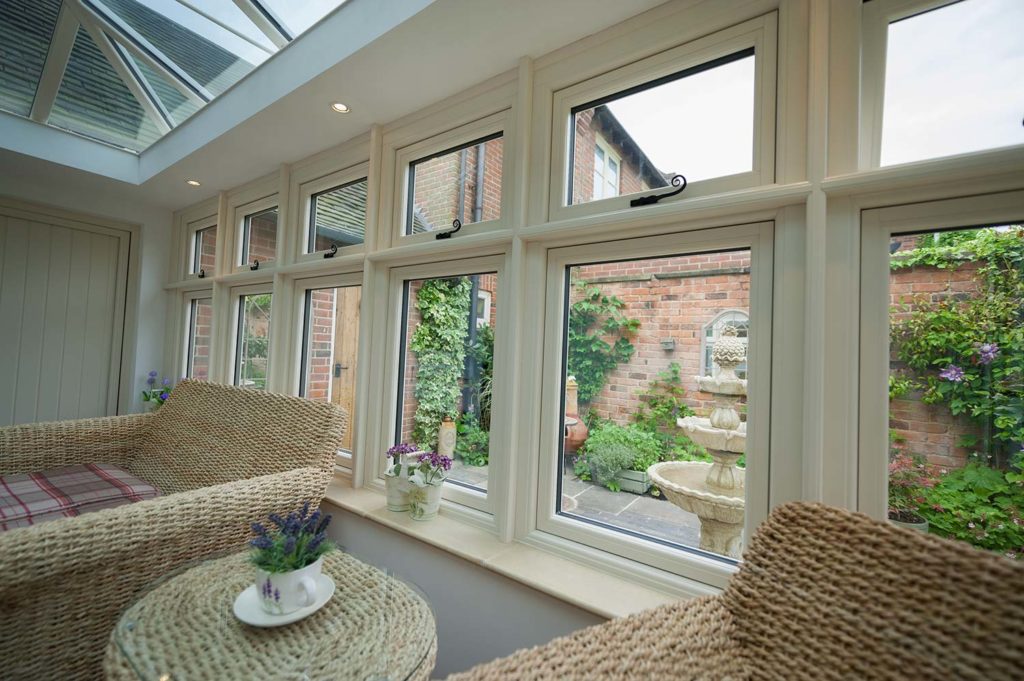 Why Choose Astral?
Here at Astral, we are proud to have over 40 years in the home improvement industry. We have unrivalled industry knowledge to deliver an exceptional performance to all our customers. You can trust our expertise and dedicated team.
Our range of accreditations will give you peace of mind that you are working with a reliable company. Our installers are all accredited by Kitemark, ensuring top-quality service. With backing from FENSA, Certass and Checkatrade, we are double glazing installers you can rely on.
Window Prices Croydon
Each window we install is bespoke to every customer. Giving you freedom in the creative process, you can choose the style, colours and finishes. Prices do vary based on specifications, as every profile is made to measure.
Get a quote today to get an estimated price on our windows. You can use our quoting system on our entire range, and as many times as you would like. Visualise your ideal window today and find out more with our quoting engine.
You can give our office a call on 02086831234 to speak to our team directly. We are happy to answer any questions you may have. Alternatively, get in touch via our contact form, and we'll do our best to answer your queries.