Heritage Windows Mitcham
Enhance the aesthetic of your Mitcham property and enjoy superior performance with Astral's Heritage windows. These timeless heritage windows come with double or triple glazing and can bring a classic or contemporary look to any home, old or new. Enjoy their eye-catching design, as well as the peace of mind of secured protection.
Enhance the aesthetic appeal of your home with the world-class fitting services, heritage windows, custom-made doors and conservatories supplied by Astral Direct. Our certified experts have been serving Mitcham residents for over ten years and are dedicated to ensuring the best possible quality at the most competitive prices. Transform your home with us today.
If your home needs to be kept intact due to its location, our heritage windows will provide the perfect solution. Give your home's expansions or orangeries a timeless and sophisticated look with our specially designed frames, handles, and hinges. Offering added security with reinforced frames and locks, our heritage windows are the ideal choice for maintaining your home's structural integrity.

Benefits of Residence Windows
Incredibly Robust
Residence 9 has taken care to design Heritage windows that exude both strength and beauty. We only choose the most superior materials for our frames, ensuring that the windows are durable and able to withstand extreme weather conditions. We strive for excellence in design, never compromising on either performance or aesthetic.
Investing in heritage windows for your home is an excellent choice, as the Mitcham region has some of the finest. Crafted to unrivalled precision, they provide strength, durability and long-term heritage window reliability. Every heritage window is meticulously checked and tested, so that you can rest assured that the quality is up-to-standard. Enhance the look of your house – buy a heritage window now!
Enhanced Thermal Performance
The robustness of Residence 9's heritage windows makes them a great choice for homes of all shapes and sizes. Their classic design, enhanced by modern technology, offers exceptional thermal efficiency while their strong frames provide superb insulation, keeping your home warm and secure. With such excellent features and durability, you can be sure that these windows will remain strong for many years.
Boasting an A+ thermal rating, our heritage windows allow you to save on energy costs and reduce your environmental impact. The advanced technology of these windows prevents cold air from entering your home while allowing warm air to stay inside, providing you with a comfortable and energy-saving home for extended periods.
Double or Triple Glazing
Heritage windows are designed to provide maximum comfort within your Mitcham home, all year round, with their A+ rated thermal efficiency. This reduces energy bills while decreasing the carbon footprint. These frames trap cold air to ensure a warm and comfortable environment for your family, during the winter and summer alike.
Your contemporary living space can be kept at the ideal temperature, regardless of the season. Additionally, double- or triple-glazed heritage windows will be installed to offer protection against any unpleasant weather and potential security threats.
Colour and Glass Options
Our heritage windows offer classic beauty that can be personalized with thirteen colour options such as Grained White, Chartwell Green, and Golden Oak. Customers can also customize the installation process including the glass inserts.
If you're looking to give your home a traditional makeover, come to our store and take a look at our selection of windows featuring a stylish diamond leaded glass motif. If you're after something more contemporary, you can check out the Pelerine option too!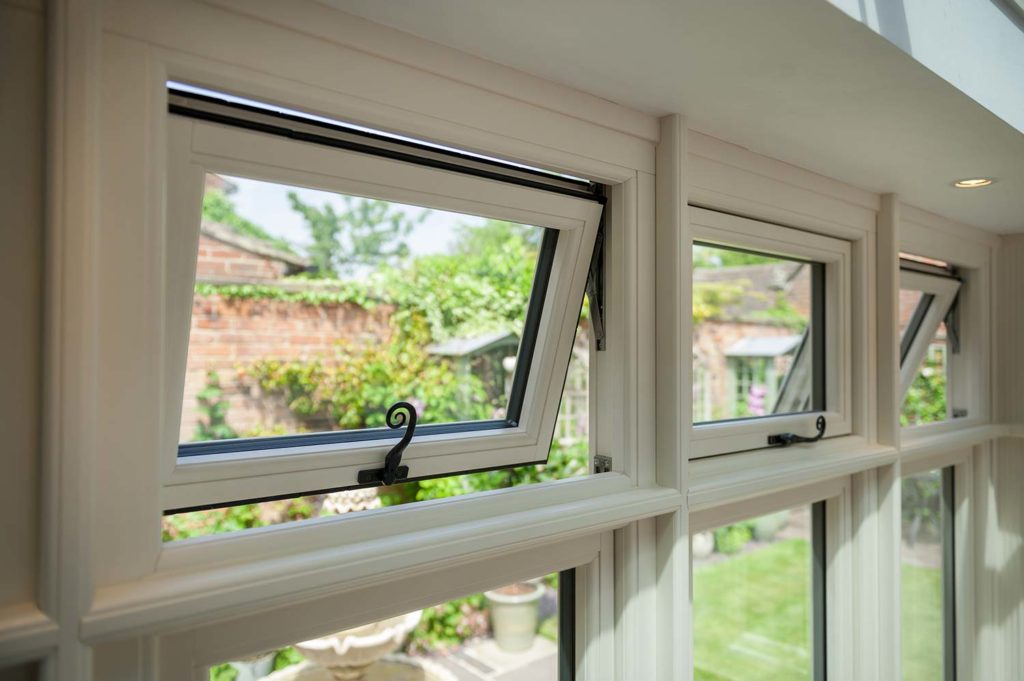 Why Choose Astral Direct for Your Heritage Windows?
At our window installation services, we strive to ensure that your Mitcham property meets your finest quality standards. We provide you with a comprehensive experience that allows for convenient customization of the home according to your tastes. Drawing from our expertise, we accompany our advice and suggestions with complete liberty to make your own decisions. All our projects are approached from the start with the intent of understanding your requirements and accomplishing successful insulation when the installation is completed. We guarantee you full satisfaction in every aspect of our installation.
We are proud to have been recognised by FENSA, Checkatrade and Certass, confirming that our service and product selection are unbeatable. Furthermore, we provide a 10-year guarantee on our Heritage windows, meaning you can be confident they won't disappoint.

Heritage Windows Prices Mitcham
If you're looking for heritage windows in Mitcham, look no further! We offer competitive pricing, an easy online quoting system, and a wide selection of windows, so you can find the perfect ones that fit your budget. Visit us now and get started on your project!
If you have any questions about our services, products or prices, our customer service team is here to help. You can easily reach us via our website contact form, or by calling us on 020 8683 1234. Our team will be happy to answer your inquiries.