Heritage Windows Carshalton
At Astral Direct, we have developed a range of Heritage Windows tailored to homes in conservation areas. Our heritage windows have been made with the traditional appearance still favoured by many, and can be installed into a variety of home styles. We offer different glazing options too, including double or triple glazing to provide your home with added comfort and protection. We have over four decades of experience in the home improvement industry, and provide bespoke heritage window installations that can fit any budget. Our Heritage Windows come equipped with detailed period handles and hinges, perfect for adding a classic style to any home. Our heritage window frames have also been built to include improved security locks and suiting, so you can be extra secure when closing the windows. Our service is professional and efficient with minimal hassle, so you can trust in the quality of our Heritage Windows to last for years to come. In the Carshalton area, Astral Direct is your ideal provider for stunning heritage window, door and conservatory installations.

Benefits of Residence Windows
Incredibly Robust
Our Heritage windows, designed and manufactured by Residence 9, are the perfect choice for homeowners in the Carshalton region looking for a traditional and elegant aesthetic. Made from premium materials, these robust profiles are engineered to deliver a high level of strength and resilience against all weather conditions, ensuring a long-lasting and durable heritage window that can be confidently installed in your home. Every Heritage window we offer is rigorously tested to guarantee its resilience and durability, making it an excellent long-term investment for your home.
Enhanced Thermal Performance
Our Residence 9 heritage windows offer superior levels of thermal efficiency, making them perfect for any Carshalton home. They have been specifically designed to replicate the classic charm of genuine timber heritage windows, while also incorporating all of the advantages of modern designs. The frames are much thicker than other windows and contribute to their thermal capabilities, security, and durability. The result is an A+ rating of thermal efficiency, allowing you to maintain a comfortable temperature in your home while helping to reduce your energy bills and carbon footprint.
Double or Triple Glazing
Our heritage windows are perfect for anyone who wants to keep the period aesthetic of their Carshalton property whilst still taking advantage of modern insulation. Both the double and triple glazing options offer superb thermal efficiency, trapping an insulating pocket of air between the glass panes. This effectively keeps the cold outside, meaning your property remains at a comfortable temperature throughout the year at a lower cost. The glazing is also much stronger than single glazing, protecting your property from potential intruders and extreme weather.
Colour and Glass Options
Our heritage windows feature a striking traditional look that is sure to be a hit with any property. We provide a total of thirteen bespoke colour options for our customers to choose from; the most popular being grained white. Amongst our many offers, we also offer Chartwell Green and Golden Oak colour options. Our heritage windows also boast glass inserts to ensure the perfect installation for your home. Keeping with tradition, our designs feature features similar to old timber windows. We also offer diamond leaded glass, a great classic choice and pelerine, a suitable modern option. To view our entire range, be sure to check out our website today.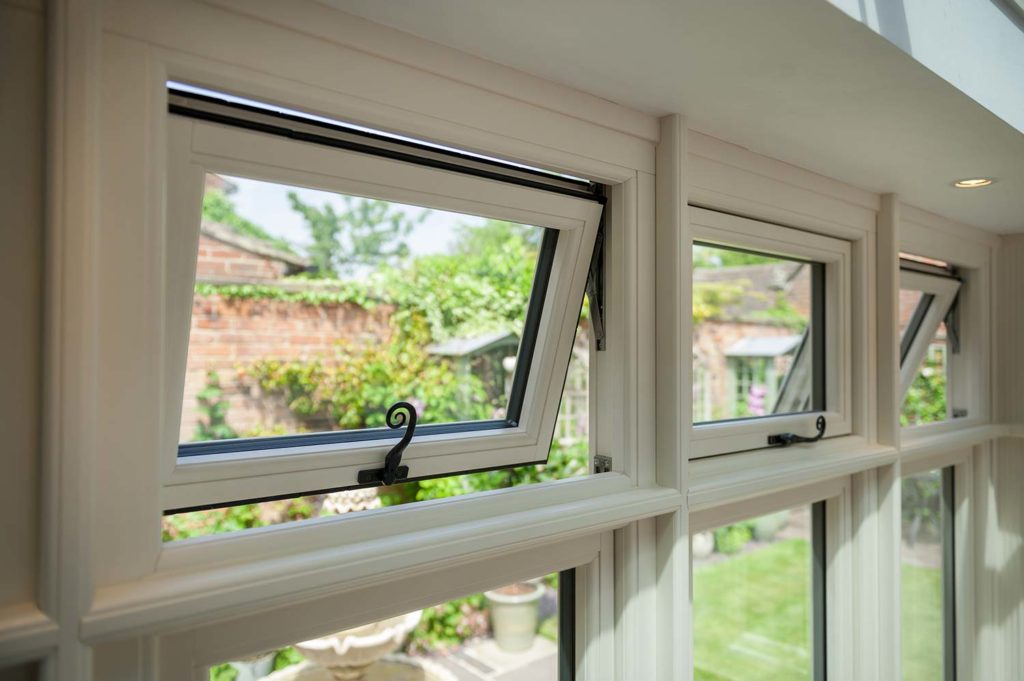 Why Choose Astral Direct for Your Heritage Windows?
You can trust us as leaders in the industry to provide you with exceptional heritage window installations for your Carshalton home. We are dedicated to giving you full control of the design, so you get exactly what you want. We will work with you throughout the process, from consultation up to the installation and insulation, to guarantee full satisfaction. We will give you advice and suggestions, but it will be your call at the end of the day. Our good standing with certifications such as FENSA, Checkatrade and Certass reflects the quality and standard of our services. Our 10-year guarantee is provided to give you reassurance that your new Heritage windows are built to be long-lasting products.

Heritage Windows Prices Carshalton
We offer bespoke made-to-measure windows for customers in Carshalton, with competitive prices tailored to your budget and specifications. To get a custom quote today, simply use our online quoting engine. If you have further questions or would like to speak to one of our team directly, please fill out our online contact form or give us a call on 020 8683 1234. We'd be more than happy to help you with any queries you have about our products, services or prices.