Bi-Fold Doors Sutton
12th September 2019

Bi-fold doors are sure to be an excellent, statement investment for any Sutton home. With their unique opening mechanism and full glass panels, they'll let light into your home and keep the heat in too.
Bi-fold doors are stylish, advanced and efficient, making them a perfect investment for your home. At Astral Direct, our bi-fold door installers have been enriching homes across Sutton for over 40 years, ensuring that you can trust us with your investment.
As well as that, our bi-fold doors come with durable, energy efficient double glazing as standard. With multiple panels of this innovative material making up your bi-fold door, your investment will save you money on energy bills and keep your home more secure.
You can also take full control of designing a perfect bi-fold door for your Sutton home with our online quote builder. You can choose from a vast array of colours, handles and finishes to give your new investment a personal touch that makes your home stand out.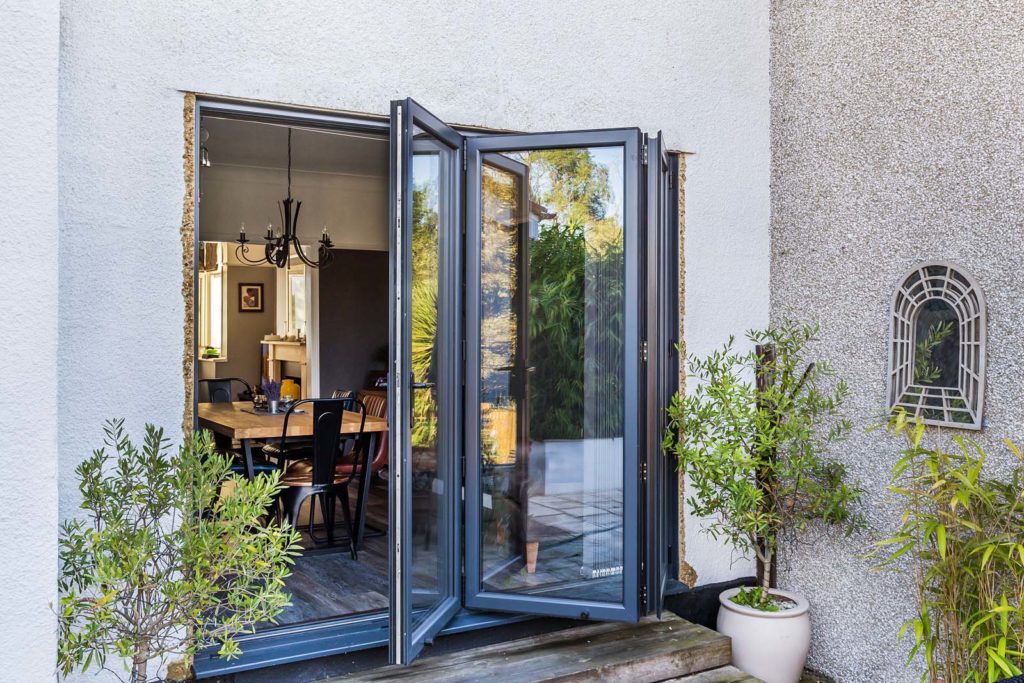 Bi-Fold Doors Designs
Bi-fold doors are the ultimate door for anybody who wants a home that lets in vast amounts of natural light. Their innovative design combines multiple panels for an expansive view. With a bi-fold door, the inside of your home and the outside practically melt into one another.
Your bi-fold door will impress when you open it up too. Bi-fold doors are built on an in-line slider; that way, they can slide away seamlessly to the corner of the room. Their unique design makes them fantastic for not only extending your living space to the outside but separating rooms as well.
Bi-fold door designs also help your home be more energy efficient. Thanks to their durable double glazing and open setup, they provide terrific insulation and protection for your home. Also, if you're worried about harmful UV rays, our bi-fold doors protect your living space from them too.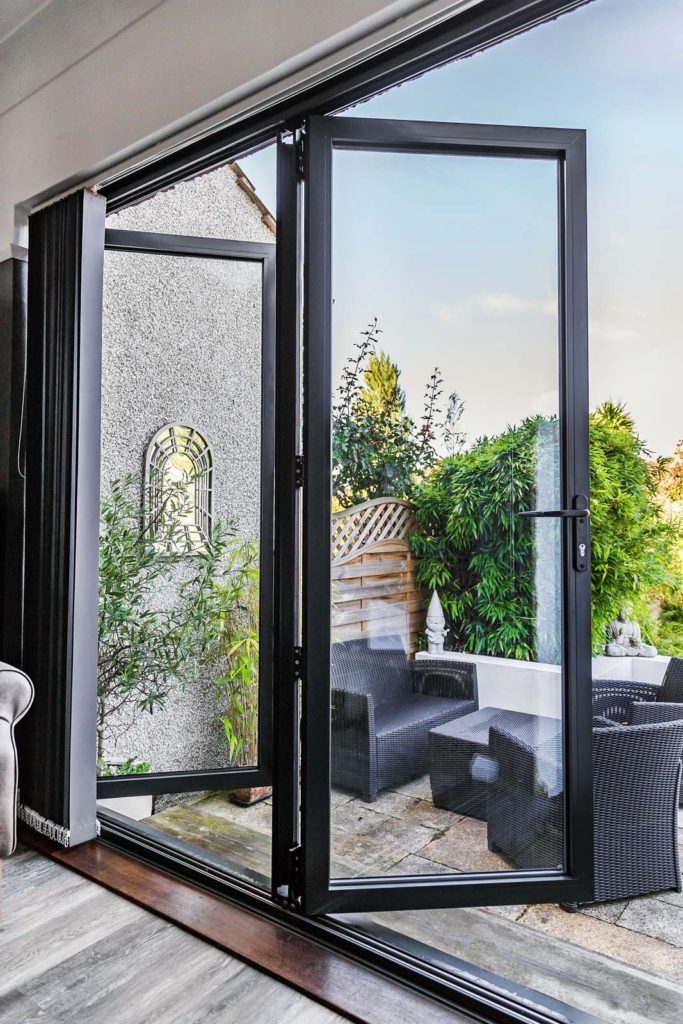 Bi-Fold Doors Customisation
When it comes to a dream bi-fold door, you should be in control. Astral Direct can offer customisation options across every aspect of your door, from colours, finishes and handles.
At Astral Direct, we offer Sutton doors and windows that are bespoke, made-to-measure, and expertly built to suit your unique space. Using our online quote builder, you can take full advantage of our range to design a bi-fold door that's right for you.
Our bi-fold doors have colour options for any look that you have in mind. Also, with our wide selection of handles, you can get a grip on even the finest of your bi-fold door's details. From in-line to monkey tail, you can add a personal touch that you'll feel every day.
Finally, the finish: with your bi-fold door, you can choose an aluminium finish that combines sleek design with fantastic durability. We also provide a 20-year guarantee. Your new door will be part of the furniture for years to come. For more information on aluminium, click here!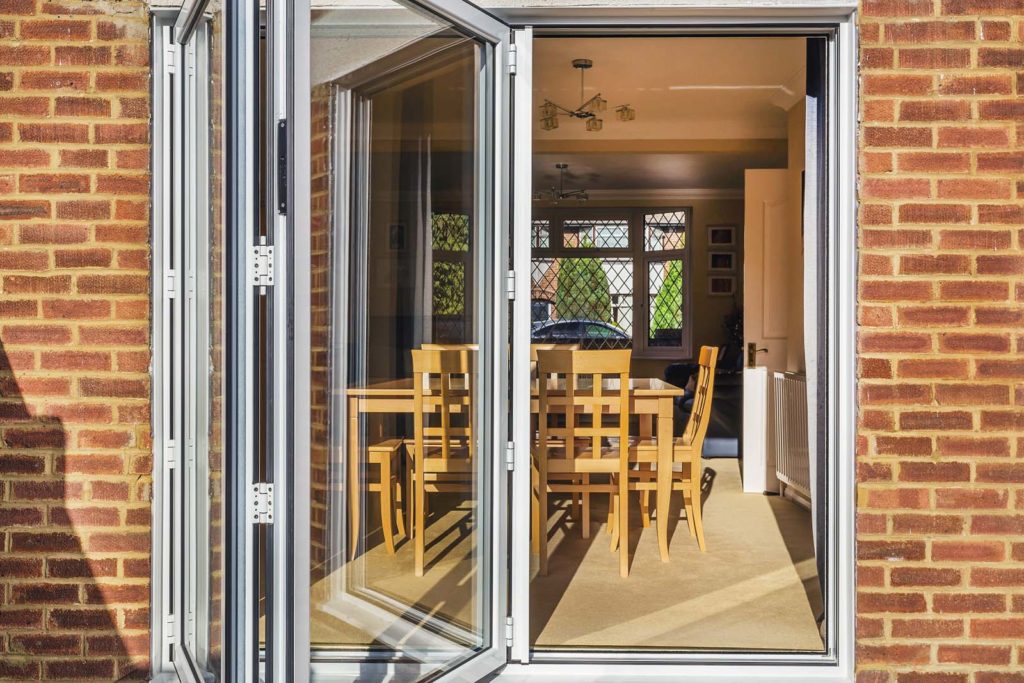 Bi-Fold Door Performance
Bi-fold doors aren't just able to improve the feeling and look of your home. These standout doors are energy efficient too. They're capable of keeping the unwanted cold out while also preserving your home's inner heat.
Thanks to their uPVC double glazed frames, a bi-fold door is a fantastic form of insulation in any home. They're proven to save you money on energy bills and are designed expertly for the changing weather for which Sutton is notorious.
Not only that, but a smart bi-fold door with double glazing technology can reduce your carbon footprint too. With far less need to turn the heating on, you'll use and lose less energy in your home. That way, you'll help our planet while also helping your living space thrive.
Bi-Fold Door Security
Security is paramount across all aspects of bi-fold doors. Made with multiple panels and designed carefully around their unique sliding mechanisms, a bi-fold door is proven to make your home safer.
For a start, bi-fold doors are capable of withstanding any weather. They won't rot or rust under excess water. Their double glazing won't steam up with condensation either.
When it comes to securing your home from unwanted visitors, bi-fold doors reinforce your home from intrusion. Each eave of your bi-fold door has a multi-point locking mechanism. Additionally, nobody will be able to break through the sturdy handles available across the range.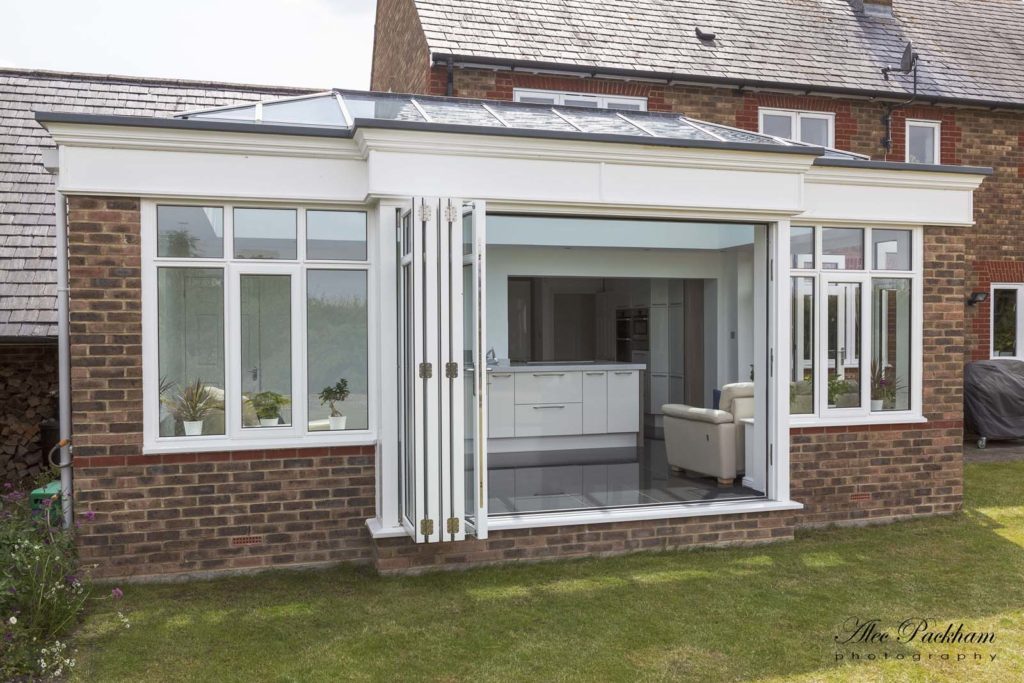 Bi-Fold Doors Prices Sutton
Getting a quote for a dream bi-fold door for your Sutton home doesn't have to take long. Just use our online quote builder to access a vast array of customisable designs and finishes at competitive prices.
Alternatively, you can get a quote by calling us directly on 020 8683 1234 or leave your details on our online form. When it comes to installation, you can be sure our bi-fold door installers will be able to answer any questions you have as well! 
Make your Sutton home stand out with bi-fold doors from Astral Direct today!