Bi-Fold Doors Croydon
12th September 2019

Bi-fold doors make any Croydon home stand out from the crowd. With excellent design and even better performance, bi-fold doors are an ideal addition for any homeowner looking to make a statement.
With their unique opening mechanism and full glass panels, bi-fold doors offer incredible natural light while also retaining your home's inner heat. That way, you can not only add a new space that completely refreshes your home, but you can be sure that it'll be saving you money too.
At Astral Direct, we've been installing in Croydon for over 40 years. Thanks to our partnerships with major manufacturers like Smart and Origin, you can trust us to deliver a bi-fold door that has market-leading performance.
As well as that, our bi-fold doors come with durable, energy-efficient glass as standard. You can choose a bi-fold door that has anywhere from two to seven of these innovative panels, with each one providing your home with savings and security.
A bold addition to your home should be as individual as your home. That's why we put you in full control of designing your perfect bi-fold door with our online cost calculator. You can make your bi-fold door bespoke with a vast choice of handles, colours and finishes.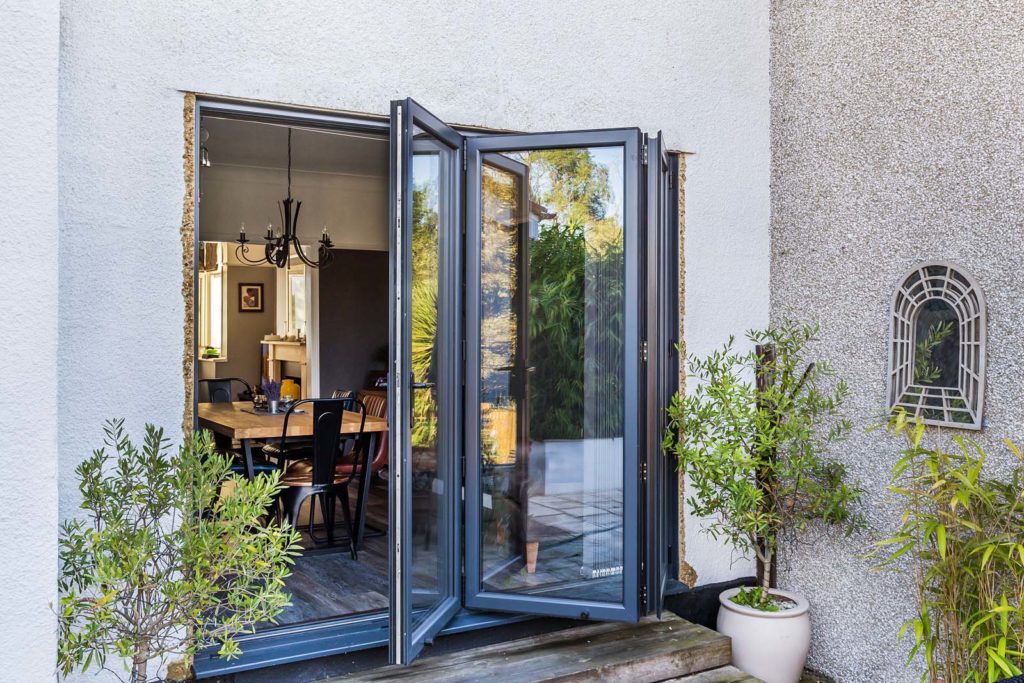 Bi-Fold Doors Designs
Bi-fold doors let in more natural light than any other door in our range. Their innovative design combines multiple wide panels with slim connectors, ensuring an unobstructed view of the outside world. A bi-fold door makes the outside and inside of your home feel like one perfect space.
Their opening mechanism is what makes the bi-fold door so unique. Not only does a bi-fold door slide away seamlessly to the corner of the room, but each panel elegantly folds in on each other. The door's design is versatile, and bi-fold doors can separate rooms into smaller spaces just as well.
Bi-fold doors offer brilliant functionality and performance as well. With multiple panels of advanced uPVC, your Croydon home can benefit from excellent security, insulation and even protection from UV rays. With all of these strengths, a bi-fold door is an unbelievable addition to any home.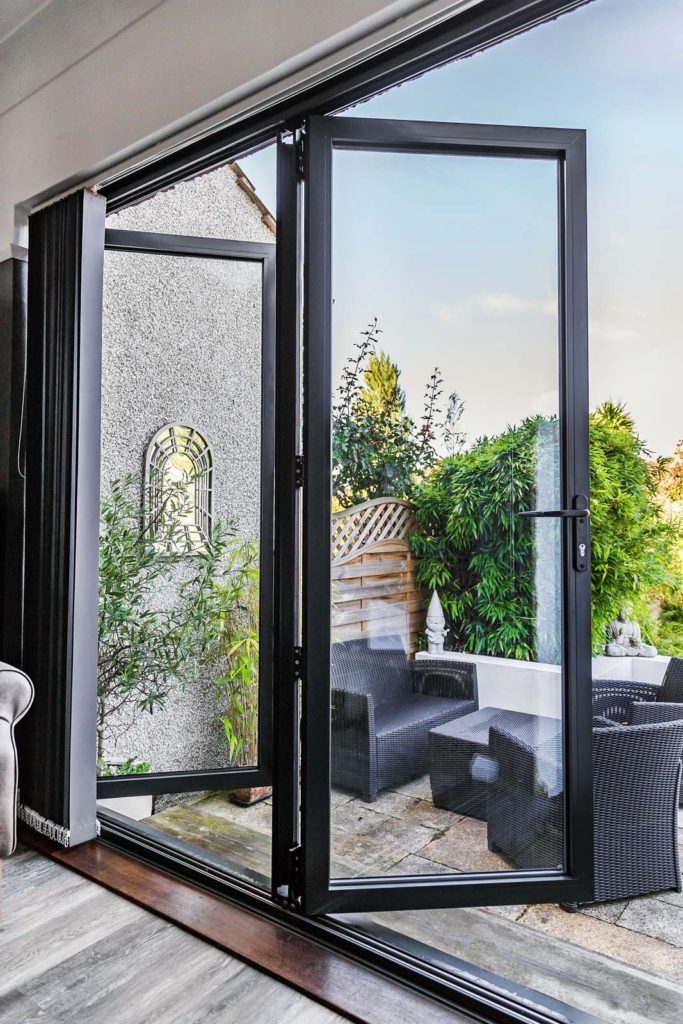 Bi-Fold Doors Customisation
When it comes to a dream bi-fold door, you should be in control. Astral Direct can offer customisation options across every aspect of your door, from colours, finishes and handles.
At Astral Direct, our bi-fold doors are entirely customisable. You'll have control over each aspect of your new door, from the finish to the handle. Not only that, but you can use our online cost calculator to get a quote on any design you create within minutes.
Astral Direct is committed to offering Croydon doors and windows that improve your home instantly. Your new bi-fold door is guaranteed to have market-leading performance and last for years to come.
Our emphasis on quality extends to every feature of your door. You can choose from a wide selection of handles that have dependable locking systems to keep intruders out of your home. With in-line and monkey tail handles available, you can get a grip on every detail of your new door.
Finally, the finish: you can take control of your door's finish by choosing from a range of materials and colours. These include lightweight aluminium that offers enhanced security and a look of real quality to your new bi-fold door.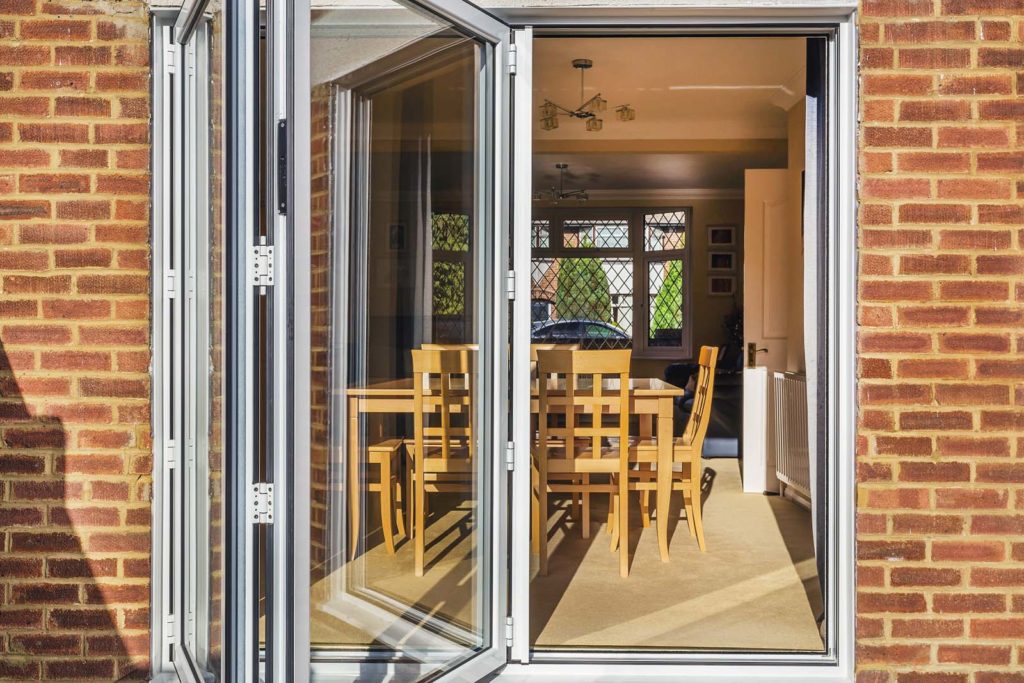 Bi-Fold Door Performance
Bi-fold doors are gorgeous to look at, but effective as well. With their superior energy efficiency, your new doors will make your Croydon home warmer in the winter and cooler in the summer. That way, you'll feel even more comfortable in your own space.
Thanks to their advanced uPVC technology, a bi-fold door keeps heat in your home through their brilliant insulation. Not only that, our bi-fold doors require little maintenance and cleaning, and can withstand any weather. 
A smart bi-fold door is proven to save you money on energy bills, giving you more for the things you really value. With less energy being wasted, you'll also be helping the planet too by reducing your carbon footprint.
Bi-Fold Door Security
At Astral Direct, we provide home improvements that care for your home just as much as you do. Our bi-fold doors are secure and carefully designed to make your Croydon home safer.
Bi-fold doors use their unique sliding mechanism to seal your home against intrusion from the top to the bottom. Each glass panel in your door has its own multi-point locking system, and your handle will be durable and firm with a completely secure lock.
Your new doors won't be weakened by wear either. We work with leading manufacturers to ensure your dream bi-fold door is weatherproof and built to last. We'll also help with any problems that do arise with your new bi-fold door once you start to use it.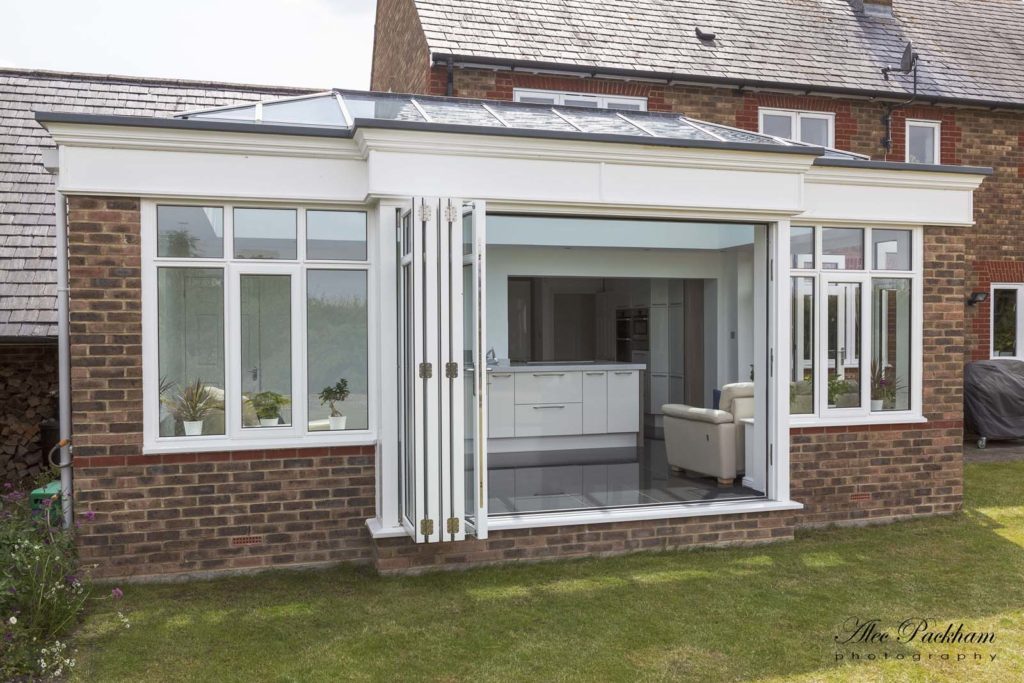 Bi-Fold Doors Prices Croydon
Getting a quote for a dream bi-fold door for your Croydon home doesn't have to take long. Just use our online quote builder to access a vast array of customisable designs and finishes at competitive prices.
Alternatively, you can get a quote by calling us directly on 020 8683 1234 or leave your details on our online form. When it comes to installation, you can be sure our bi-fold door installers will be able to answer any questions you have as well! 
Make your Croydon home stand out with bi-fold doors from Astral Direct today!