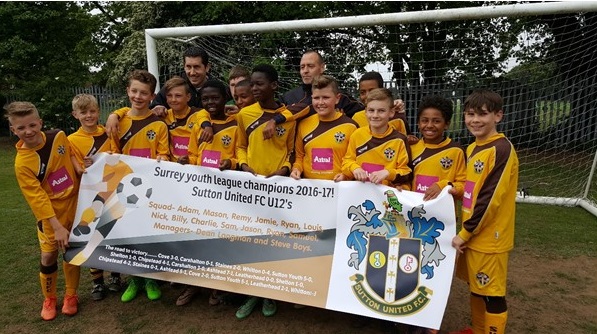 We are delighted to see the team we sponsor at Sutton United reach superstardom this season.
The team have just taken the Premier Elite League title for an U12 team and become Surrey Youth League Champions. This is the highest any team can go in their age range, their equivalent of the winning the Premiership.
Director of Astral, Darren Clarke says "We are thrilled that we can sponsor this team and encourage the budding football stars of the future. The boys have really gained from the experience, the friendships that they have made and the team spirit they have learnt and we are delighted to be able to support them.