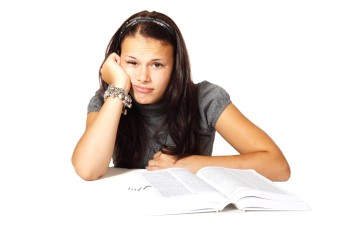 As we head into the exam season is now the time to think about what space your budding genius will need in the future to create a quiet studying area.
You may have already been exhausted by the rounds of university visiting, sorting out accommodation or filling in student finance applications but as the end hurdle nears have you got the right environment in your home to create the space that they need to be productive.
So, what do you need to think about…
If you have a child coming up to GCSEs or A Levels in the next few years, how can you help? Many of us find that the house we bought at the start doesn't allow for an expanding family but equally we don't want to move because of schools, because we love our local area and we love our family homes.
But do they have enough space to really spread out, leave their books out and have time to break away from their studies without having to pack their materials away each time?
More Space
A conservatory might be the answer to expanding your home giving you that much-needed extra family space without the need to move. In the past conservatories were not all year-round rooms as the style of roof meant that they were too cold in winter and too hot in the summer – not an ideal space to revise in for hours on end.  However, developments in warm roof technology mean this is no longer a problem and that a new conservatory can give you the extra space you need for your family – even in the summer months.
Quieter Rooms
If a conservatory is not the solution, then why not think about investing in triple glazing.
The majority of us don't spend daytimes in our own homes and are probably unaware of the distractions that are around our own properties. A noisy road, building works or even holiday kids playing in a nearby garden can all impact on the peace level of your property and be a distraction.
So how can you solve this problem to make a stress-free study zone.
Triple glazing can significantly improve the noise levels in your property and whilst most people understand that it increases energy efficiency therefore reducing bills the real value could be the significant drop that can be achieved in noise pollution, therefore creating a better environment for study.
And finally, especially for students… here are our top tips for revising:
You need to keep track of what you are doing so make yourself a timetable and tick off what you have done so you know what you have left to do.
Designate a quite space in the house that is yours for revision and where you can set out your books without being distracted.
Turn off your social media so you are not tempted!!
Give yourself treats at the end of each session – chocolate can work wonders!!
Drink plenty of water to keep hydrated.
Think around your subject and use tools like the internet to help you.
Ask for help if you need to.
And above all stay motivated and stay calm.